Track! Is! Back! It's loud and crinkly. More and more women are adopting athleisure into their daily uniform. And why not? They're not as heavy and hot as fleece sweatpants, but are just as comfortable, most of all versatile, season-less. They fit easily into most women's wardrobe as they're tasteful and streamlined, so they can be worn with a variety of tops, ranging from sweaters and tunics to sportier choices like hoodies and t-shirts. Longing to ditch the mildly-to-wildly uncomfortable skinny jeans? But that doesn't mean we can all wear them nilly-willy.
Here are the How-Tos to wear yoga pants around town without getting the side-eye.
 Go against the obvious sneakers and track pants combo. Tuck them into a pair of high boots and that immediately elevates your look from a gym teacher to cool horse equestrian lady.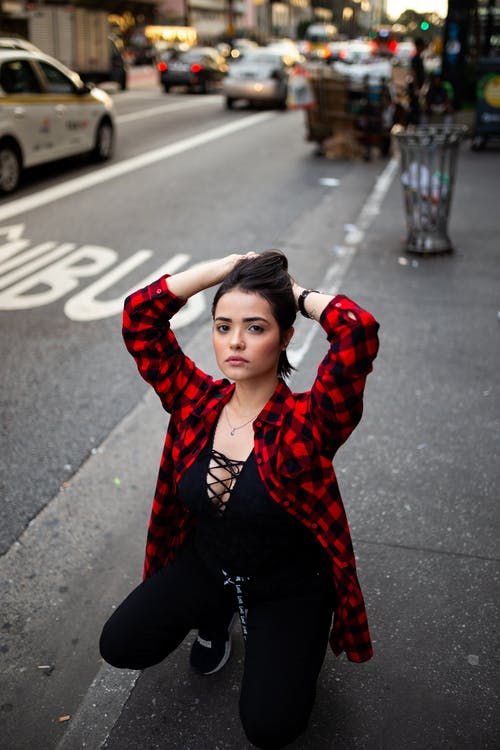  A bodysuit and yoga pants are prime music video material, but throw on the chunkiest cardigan you can find and you're ready for spontaneous nap time the whole day.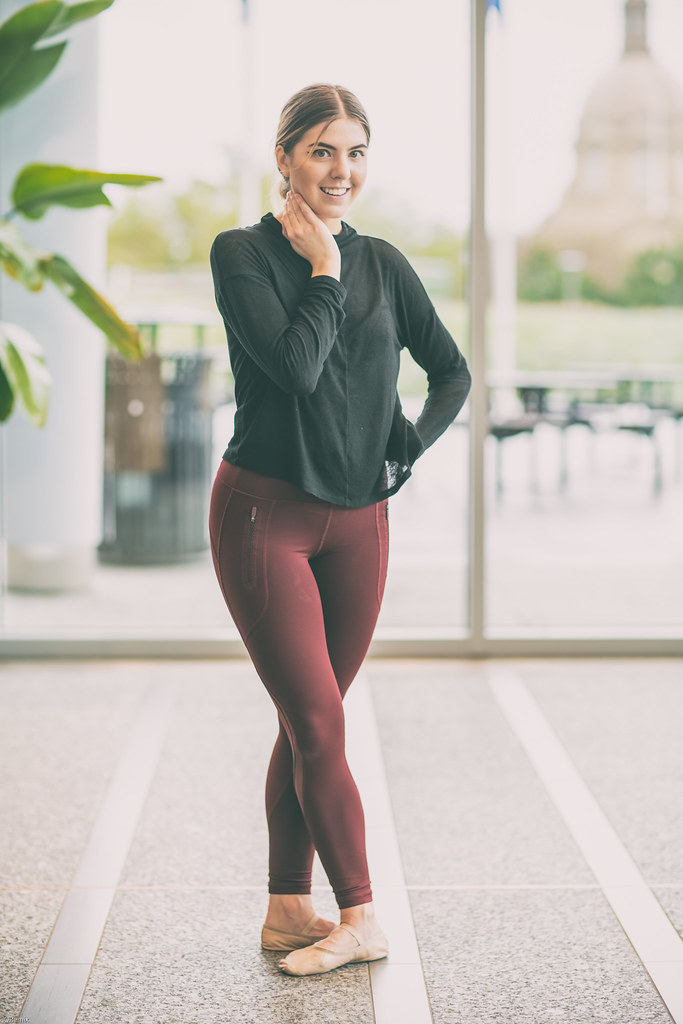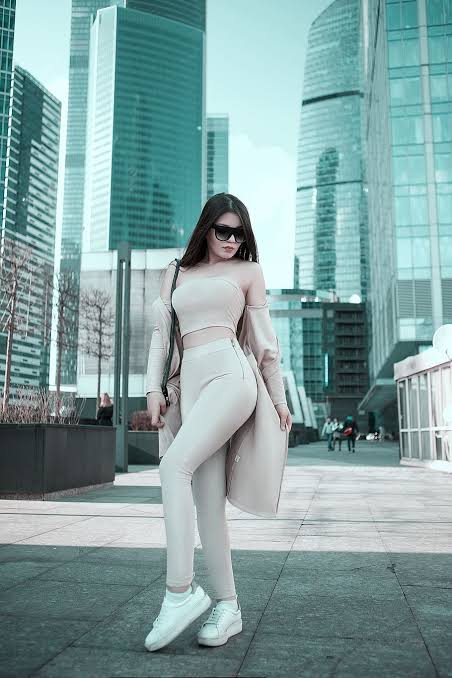  If you fear the so-called long bottom, pair your yoga pants with a tucked blouse and a vest or blazer that hits below the waist to visually cut the rear in half.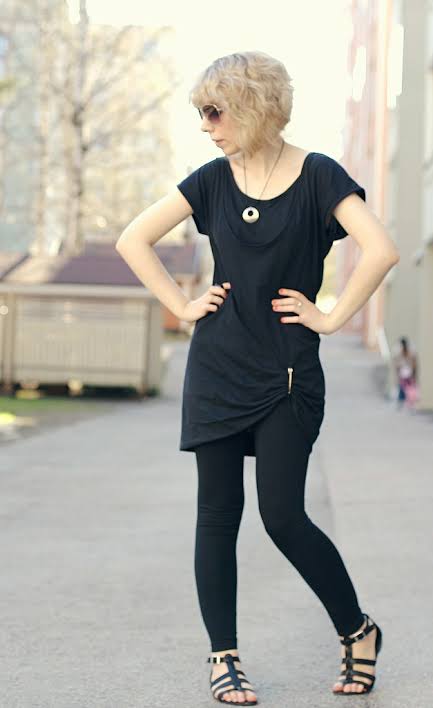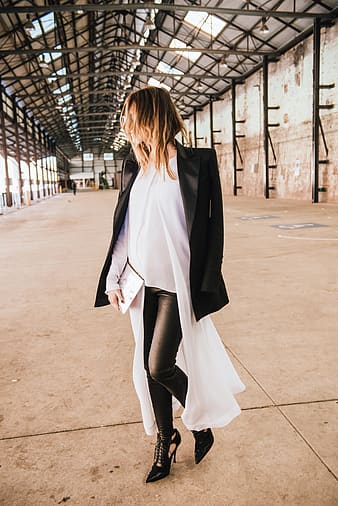  Throwing on a leather jacket or a dark trench over your yoga pants and T-shirt will instantly dress up your look when you're running from bikram to brunch. On the weekends, pair with knee-high boots and an oversized sweater, or wear them underneath a dress.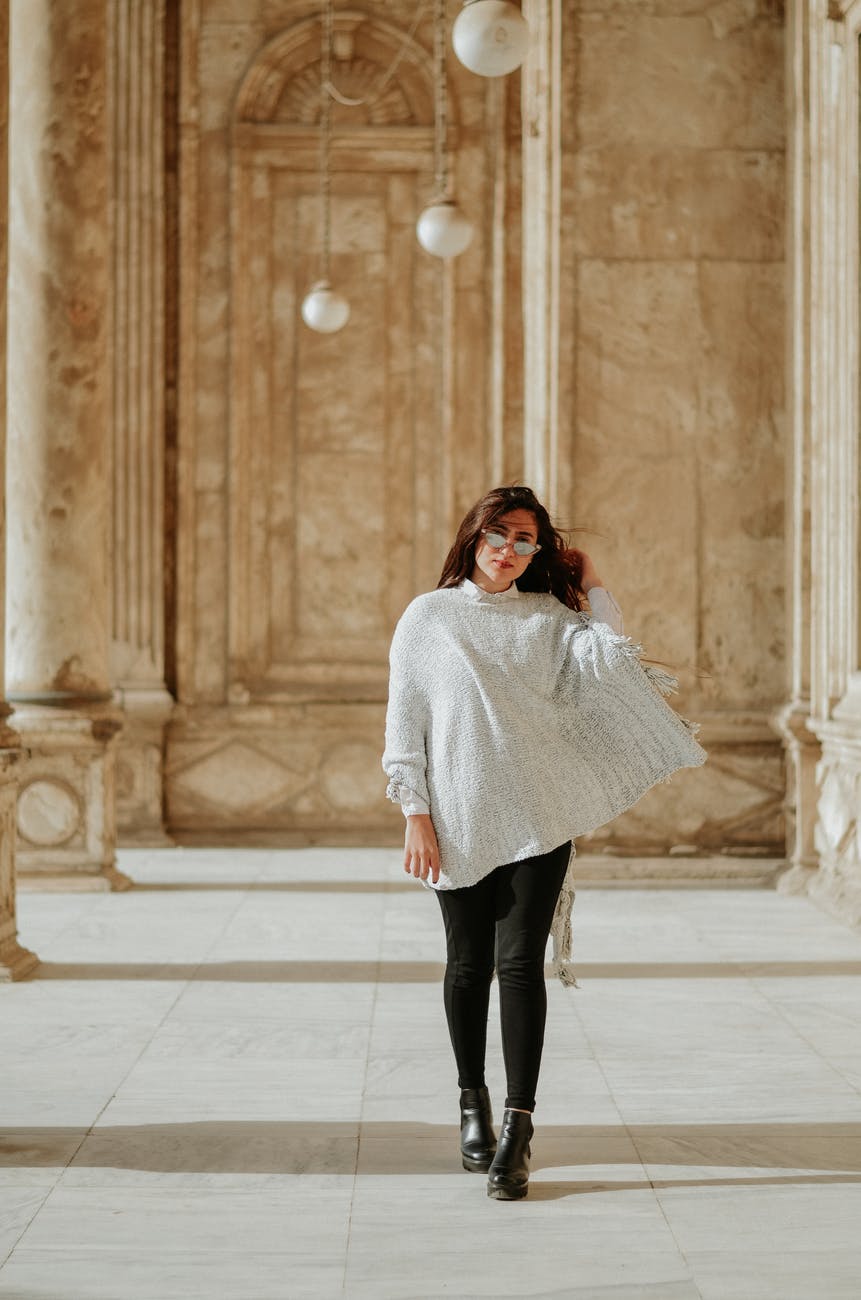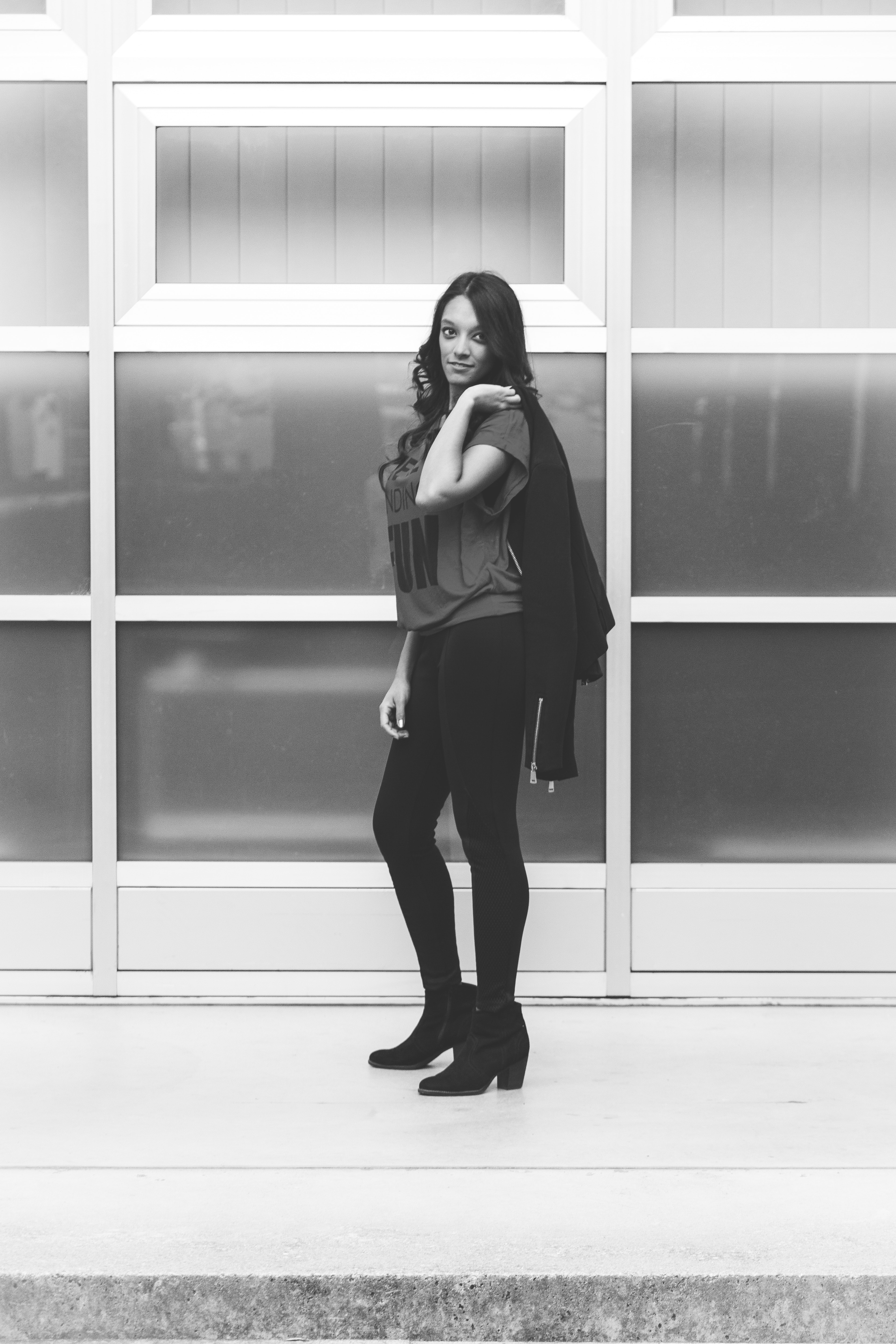 Accessorize! Nothing pulls together like a statement handbag and a pair of sunglasses. It only takes one piece to take your athleisure from gym to street. A pair of mirrored sunglasses, structured leather jacket, shirt tied at the waist . . . . . the key is that the piece has a sleek, sporty feel itself.
Stock up on neutral colors—navy, black, charcoal that will go with anything.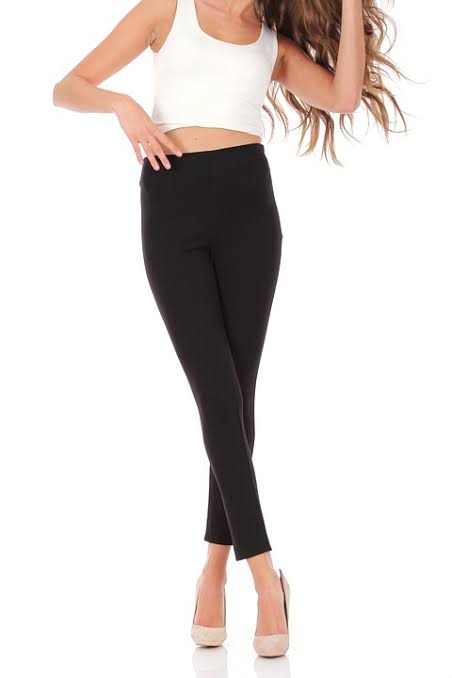 Do have fun with this fashion trend, no saggy crotch or hem dragging. Pair the pant with a sleek heel to keep the look from overwhelming in a small frame.

Be it on the school run, in the line for morning coffee, over a business lunch, or even drinks, performance wear as everyday wear for women of all ages is becoming de rigueur. It's a trend! Shop for your athletic wear thinking how you can wear it from the studio to the street.