You are not a guy who likes to settle— and neither is she. That means when February 14 comes around, you want to wow the special lady in your life with a gift to remember. There are countless ways to blow it on Valentine's Day when it comes to gifting. Looking for help for everyone on your list? That's where we come in. This list, which is perfect for your girlfriend, wife, mum, or #1 gal pal, is full of thoughtful and romantic gift ideas that will make her feel the love on Valentine's Day and beyond. Take a browse through these affordable finds and then pour yourself a nice glass of whiskey, because you're about to nail this romantic thing.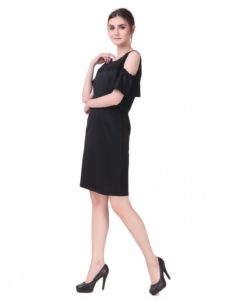 Date Night In:
A slip she can also wear to dinner (with sneakers, ladies). A classic LBD is a practically the holy grail of closet essentials. You don't need to wait for cocktail hour to sparkle with this dress. This bold dress has such a cheerful, playful vibe and modern fit, you'll want to scoop it up fast. It's perfect for any type of Valentine's Day celebration, whether it's with your honey or your besties.
Bedroom stuff:
Pajama set: dissolves work stress upon contact—and a good choice if you're second-guessing her size. A cute, soft pajama set will give them the sleep they've been dreaming of! She'll love the look of these lightweight, retro-inspired PJs. Girls' nights on the couch call for cozy jayjays. If your friend's idea of a perfect Valentine's Day is lounging around the house with a good book or movie, these equally plush and posh are for you.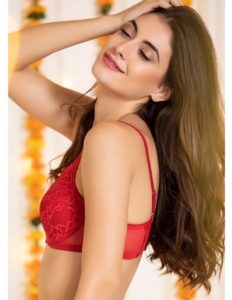 Unapologetically sexy lingerie:
For the gal who lives life on the bold side, this bra will no doubt
impress. Whisk her away on a tropical vacation and add this fun
vacation beach staple to her overnight bag. Your Valentine will no
doubt treasure this intimate item. Lingerie that looks just as good
in the bedroom as it does under a suit.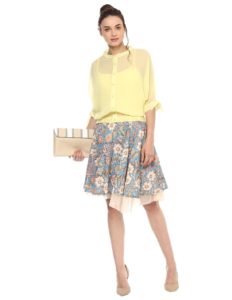 Skirt:
Help her cop the Duchess of Sussex's skirt style with this flattering
and timeless midi skirt. She'll look extra nice with a pair of stilettos
for date night, making it especially hard to keep your hands off
her.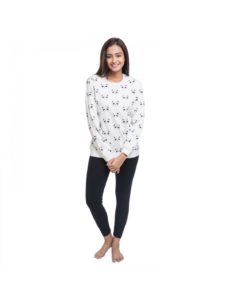 If She's Always Cold:
She won't have to worry about catching a chill once she's snuggled up in this sweatshirt. Basically feels like a warm hug. So when you're not there to give her one IRL, she can wrap herself in this noodie to keep warm, ease stress, and feel the love. The only acceptable way to give a teddy bear on Valentine's Day.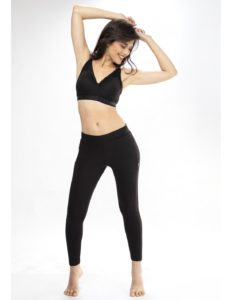 If she runs(your heart):
If she's an active runner, gym nut, or otherwise fitness obsessed person—this sleek set will keep her warm but still stylish. If she's into a killer matching set, it does some of the best and they are seamlessly flattering.
When you do roll up with a gift, the gesture becomes that much sweeter. Whether its lingerie or something slightly less overtly tied to getting it on, the effort you took going above and beyond the call of duty will not go unnoticed.
We promise!

HAPPY VALENTINE'S DAY! CHEERS