Every woman desires to feel the softness of lace against her skin. The mesh endings that touch the chest and linger with softness give her a sexy and romantic feeling. You want your man to look at you as if you're the goddess of the moment. Lingeries are a next-level fantasizing set of cloth that gives you the feel of femininity while also enticing you with the allure of sexiness.
Lingerie, especially lacy lingerie, is like heaven on a woman's body because it is visually appealing. You know how you feel about underwired bras and strapless bras. Your breasts are always on the lookout for a way out. Sometimes they peek out from the sides, sometimes from above, and sometimes they demand to be seen while you're wearing cotton bras under your tee.
Do you know what lacy lingerie can do to you? Let me tell you about this elegant intimate wear.
---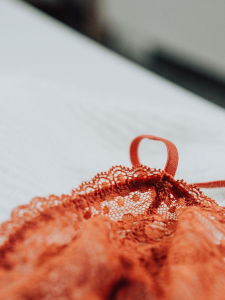 Add some lacy lingerie to your self-assurance
Laced lingeries used to be made by hand, but now sewing machines are used to create awe-inspiring lingeries. Laced lingeries are elegant and timeless.
When you put on lacy lingerie, you not only add charisma, but also the bold, confident woman within you. YES! I understand what you're thinking right now. You need to scour the town for the perfect size, or else what's the difference between you and potatoes in netted bags?
Of course, you don't want to look like one.
---
The goal of lacy lingerie is to hug your curves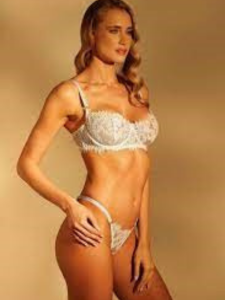 Aside from your tummy hugging your pants and your hands constantly attempting to move your bra straps, love does not stop there.
Yes, the lacy sets love to hug your curves and make you feel like they're theirs. How wonderful it is to know that right beside us, we have these lacy lingeries pouring all their love into our curves. It nests the curves in nets with lovely flower motifs.
---
Extra points for comfort!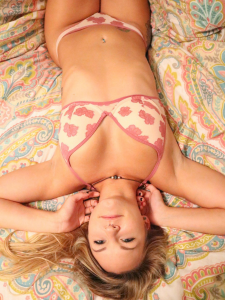 Every day, you return home drenched in sweat and stress. Your breasts are more stressed than your mind. If breasts could talk, they'd say, "How long will you squeeze me in those cups?" But, just as no two people are the same, no two undergarments are either. When it comes to comfort, the lacy lingerie gets a 10 out of 10.
---
Bralette are like sisters from another mother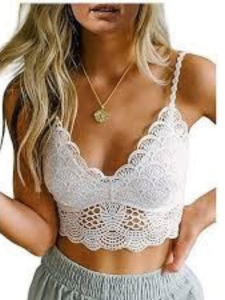 Bralettes are like strawberry cheesecake. You never get tired of it. They come in different varieties of shapes and sizes. The comfiest best friend who will ever have, even on night outs. Bralettes are like the staple food to breasts. 
Despite not having any underwire or any pinching segments they give shape to your breasts and can be supportive throughout the rush hour. Didn't you just wish you had a boyfriend like that? The perfect bralette-like boyfriend.
---
The ultimate boss of the bedroom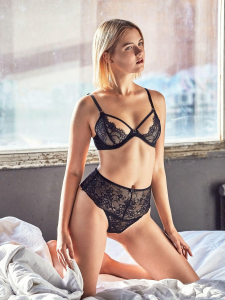 The standard statement of the bedroom is made by the black lacy chemise. The entire set of that piece of lingerie is like a bold statement in the cloth version. The appearance is sassy and assertive, with a sense of authority and attitude.
Instead of turning away from you, the black lacy lingerie makes you look fantastically beautiful and brave.
Lingeries have their own distinct essence of clear domination, a sexual appearance, and never-ending comfort, as well as a spiritual guide to the sensuous and private aspects of being undercover.
You'll always have a soft spot in your heart for lingerie.!