It's that time of the year—Diwali is finally here. The air calls for a festive feel. Our city is dressed like a bride. The scrumptious smell of festivities is in the air and there is shopping to be done. The ethnic collection celebrates our identity rooted in traditions, but stepped in modernity and independence. And it is not just limited to picking the opulent, ornamented traditional ensembles, but also lingerie is imperative to complement your attire. Even the most grandiose ensemble can fall flat without the right lingerie. Read on… to get your hands on the perfect bra without skimping comfort and style.
Strapless bra:
To rock that backless or off-shoulder cholis or blouse, a strapless or stick-on bra is a perfect choice that covers up the right areas and leaves your back and shoulders exposed. Avoid those faux pas, nothing to poke out from the slinky outfit ladies!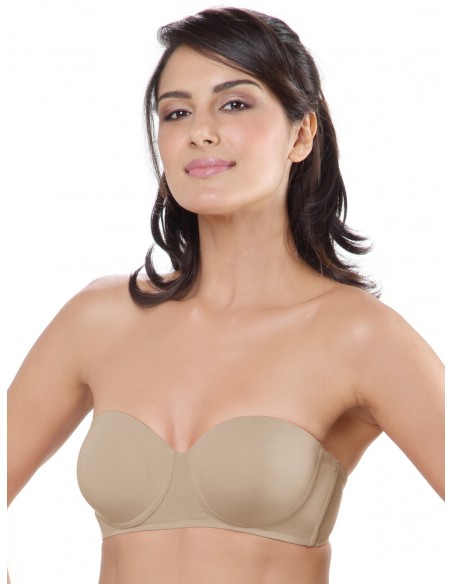 Strapless bra by Lovable. Buy Now
Minimizer bra:
While large busts can be attractive and amp up the sensuousness of many outfits, there are occasions when a woman wishes she had a smaller bust. Minimizer bras have a special contouring design that lift and sculpt at the same time, bringing you closer to the shape you want. This bra provides a shapely look without squishing your breasts and ensures jostle-free movement under loose and flowy clothing.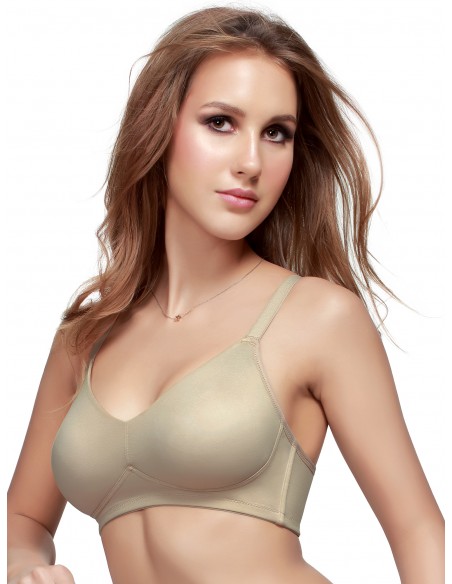 Minimizer bra by Dazzle. Get here
Pushup bra:
Proving beauty isn't always a pain, push up bras are a great option for women with varying bust sizes. It gives an exquisite lift to the bust upwards and towards the center to give an enticing cleavage. It is a gorgeous choice for body hugging round neck blouse or ethnic crop tops, broad neck outfits like Anarkali, and straight kurtas.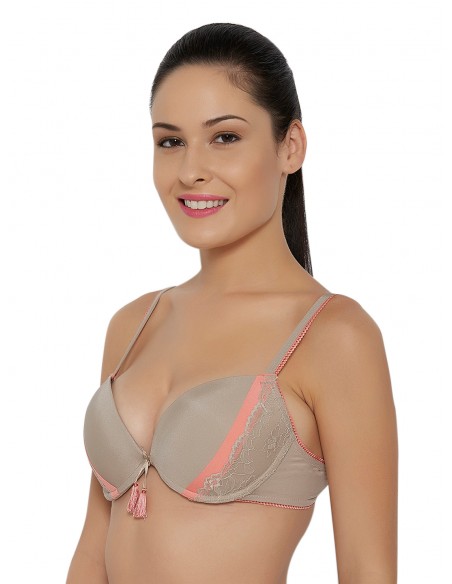 Push up bra by SOIE. Check 'em
Seamless bra:
Enter this butterfly for centralized cleavage, also it smoothens the most stubborn bra bulges leaving you with a sleek silhouette. Cover your nipples with these nipple pasties and flaunt your ethnic persona in kurtis, salwar suits, or blouses for that flabby arms.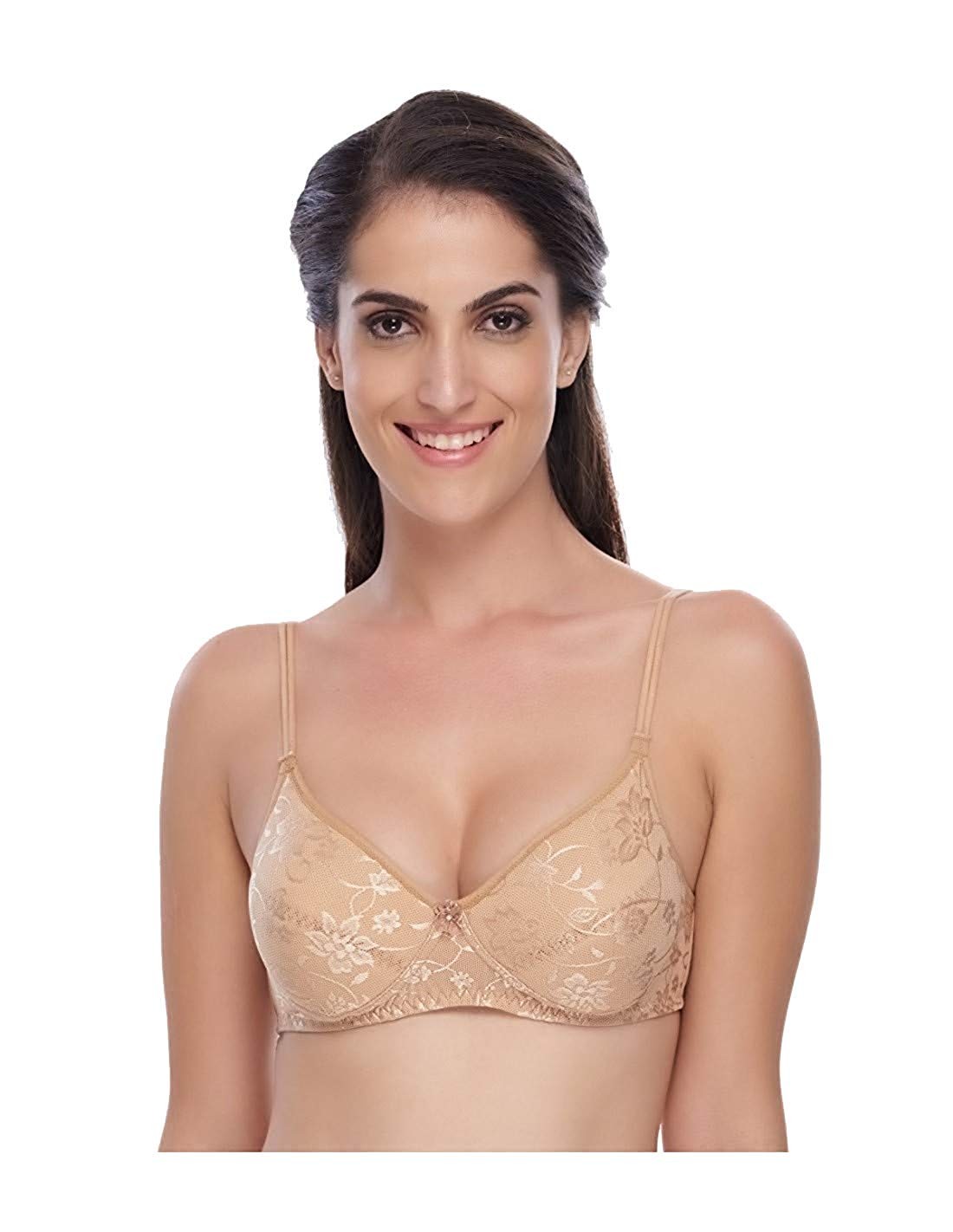 Seamless bra by Daisy Dee. Find here
Demi cup bra:
Indian ethnic wear that accentuates cleavage is a perfect duo in sync with demi cups. This pretty demi or half cup style is meant to disappear under the clothes. It works well with lower, scoop-neck garments as it lifts up each bust without creasing. It lends a retro-glam aesthetic upping the bombshell ante in those card parties till wee hours.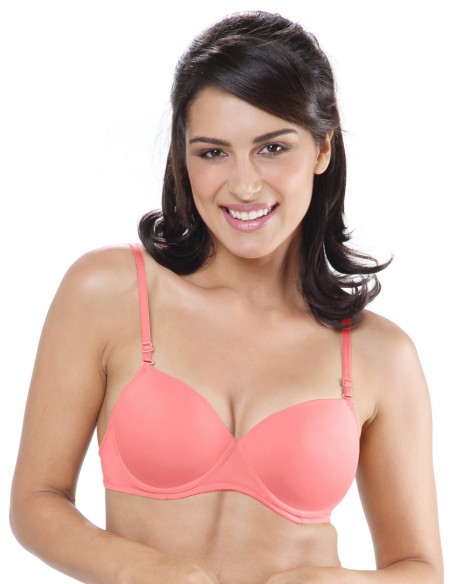 Demi cup bra by Lovable. Get one
Gone are the days when bra was worn just as an underwear. Right lingerie underneath is something provocatively alluring. It instills confidence and gives women an extra pep in their step. This Diwali let your ethnic side shine with the spark wrapped in!