Doesn't it seem too obvious that you are running out of outfits for the reception and wedding ceremonies when you look at half of India's population getting hitched to each other every single day. That Eureka moment! Don't you wish to see it in your wardrobe too? All kinds of clothes with different matching designer belts for your dresses and sarees, jing jing danglers to accessorize your lehengas with but dreams are built when you open your eyes and work your hands on.
You can still add glitter and spark to your outfit even if it's a winter wedding ceremony. So what women all goes well when all you have to do is to be a little creative with the resources you have. Let me sauce up some fine tips for you women so that you are ready to bling even if the wedding happens the next moment.
Flex on cold temperatures wearing thick saree fabrics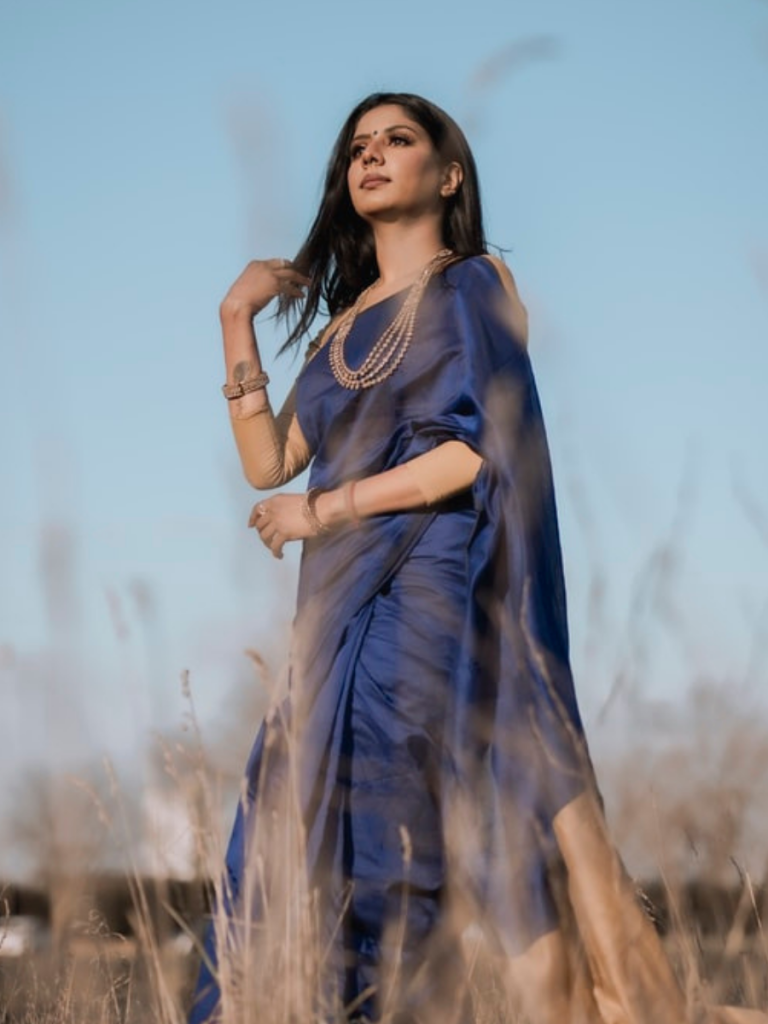 Absolutely! You don't want to be freezing in the zone where people start noticing you and you don't want to see yourself in that position where you overcrowd your dress with another's shawl and sweaters. Get down with buying the thick saree fabrics that will help you to keep warm.
Import your blazers to your outfit for the Prada finish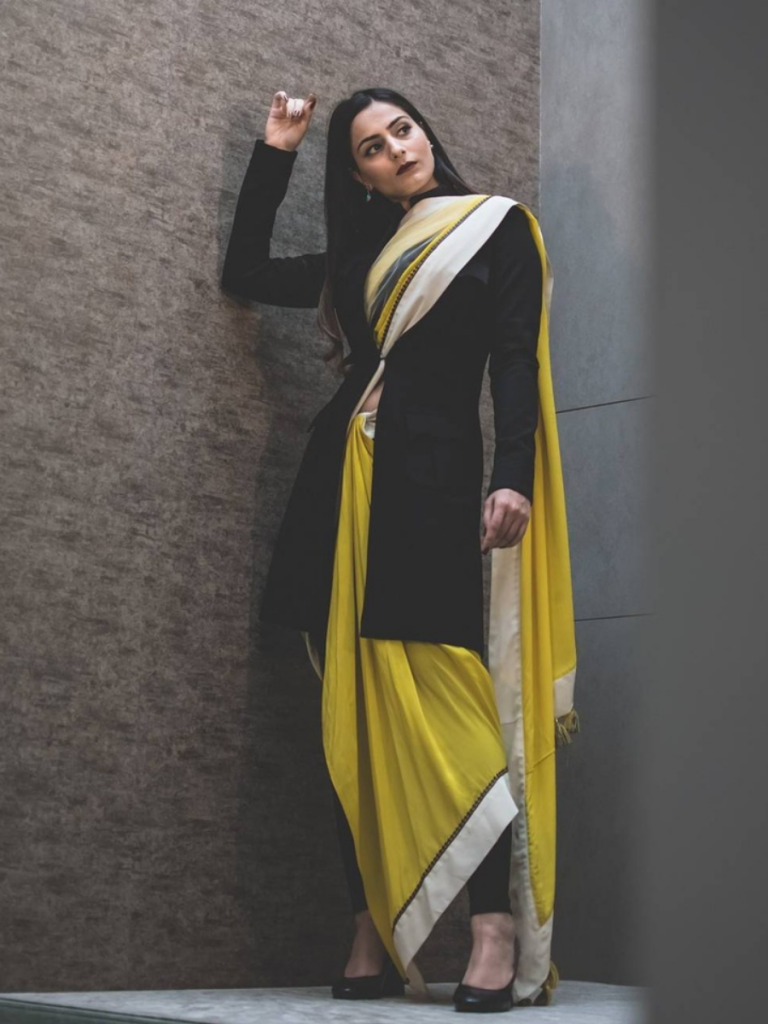 Who doesn't want to be the best dressed at a wedding? Wearing the blazer can get you look stylish and also be your saviour for the wedding. So whether you wear lehengas or saree make your way out to the fabulous look road.
Embellish yourself with embellished kurtas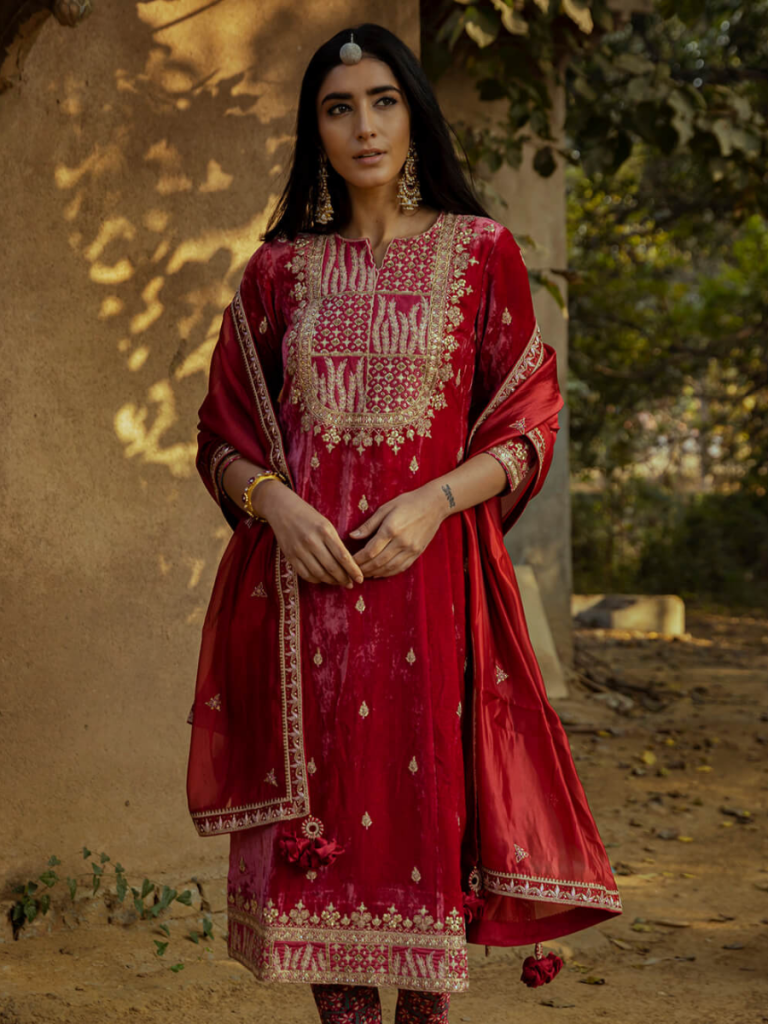 Yes, yes I know you must have kept your once worn embellished kurtas that you see all the time in your wardrobe instead of other clothes. You see that can come in some use too. Embellished kurtas can make you look much more stylish and bring more glamour to your outfit. Try it with some sequined ones while you can add some pretty kundan jewelry to your ears giving the hefty pretty attractive look.
Live the golden moment with your turtle neck top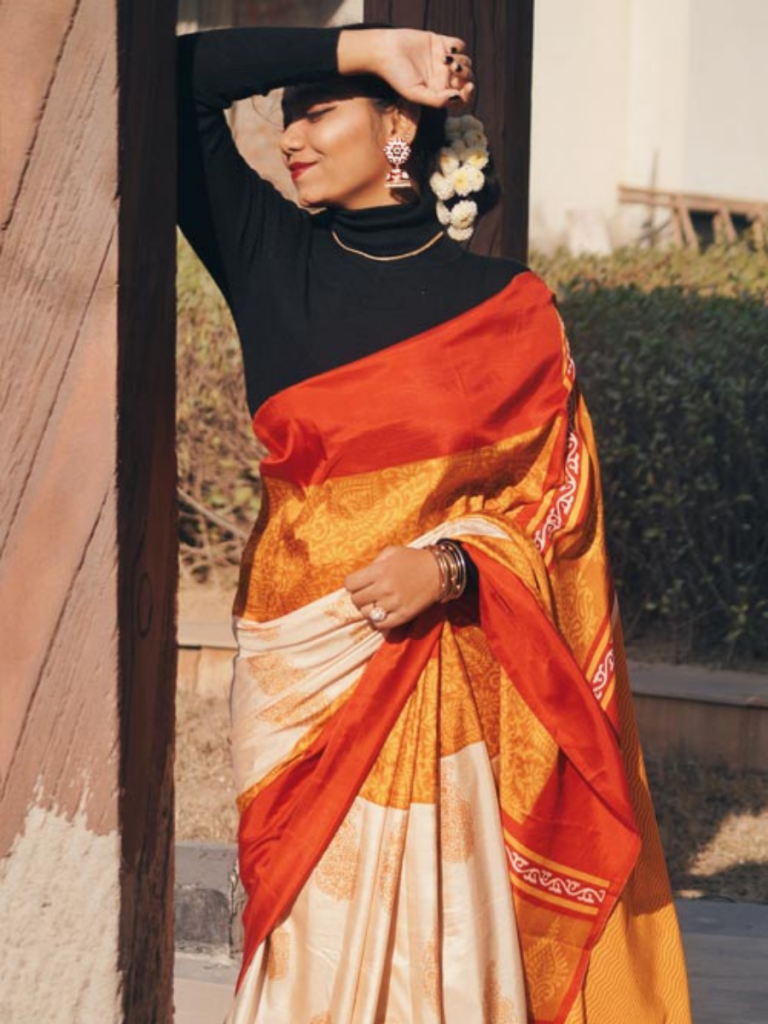 Did you know that these turtle necks could really give you an amazing look to the events or receptions you would attend. So you can get the knack for attending the events while getting down to your friend's wedding, or any relative's wedding reception or your brother's engagement party. Wear one with long sleeves and solid colored lehengas or silk sarees. Accessorize yourself with contemporary art of confidence and shimmering jewelry.
Classic mesh translucent blouse – Opt for one when in cocktail attire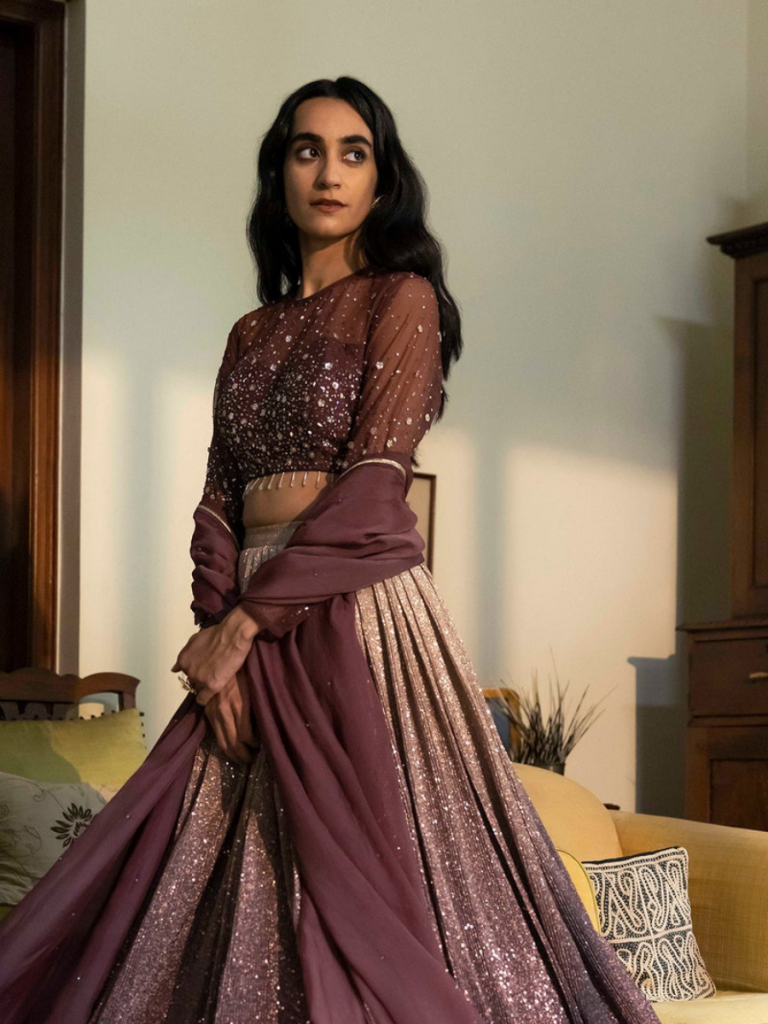 Save yourself from crying out for the blouse to your older version of sarees and also from blinking to thinking and bobbing in your room to and fro pondering what to wear. Cocktail parties are such a flavoristic character that adds much of every celebration in it. You should really try getting down your little black dresses / blouses attire to the sarees or suit pants that you might be crazy about.
Suit pants are exemplary fashionista to add flame to your party outfit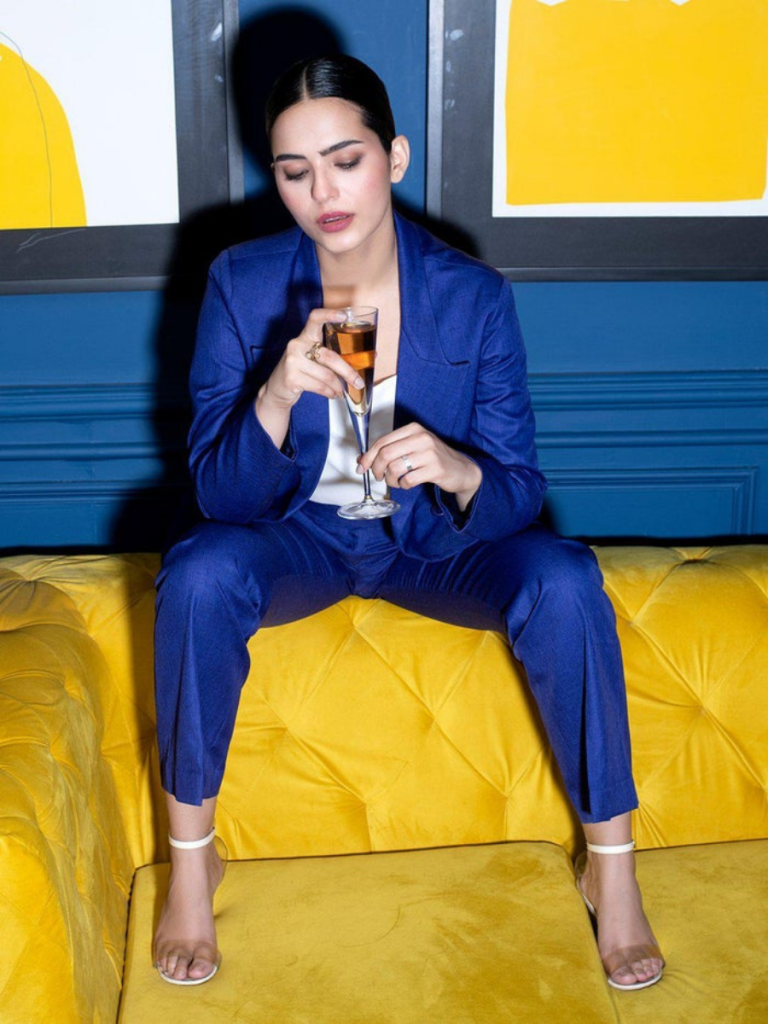 Get yourself looped inside the smart suit pants where you can idealize the idea of wearing these smart, confident and sexy attire to the evening cocktail parties while sipping enjoyment and joyful glasses with friends and family. Let me tell you that the pick would be the best one for you all.
Read it all? Blinking and thinking of what to try first? Well, get ahead ladies and own your diva floor time. It's showtime… All you have to do is style up, wear it and walk down that floor with your chin up woman!
Remember my note: You can be all if you wanna be all. 😉