Joggers are like celebrities in that they are constantly giving you paparazzi moments. In recent years, the onset of jogger's season has made women blush to men's grey joggers and men gleam over women's streetwear style. Not to mention joggers, which allow you to run horizontally while lying in your bed. Jogging for that long in the air horizontally in joggers is like hitting a jackpot. I'm sure you're wondering if jogging horizontally could pay you a million dollars every 30 minutes.
Slipping into these unstructured cotton fabric pants, elasticated at the ankle and waist with a drawstring and paired with a white shirt and platform ankle boot heels, is the best feeling on the planet for all women. Isn't it great to have these trendy styles of joggers in your wardrobe, but then your curvy smile glitches as you try to figure out what to wear with these joggers?
Heads up Ladies! It doesn't matter what kind of pants you're wearing; what matters is how you carry yourself in them. However, for people like us, it feels as if our pants are carrying our legs and are unstoppable 365 days a year.
How to fill your legs in these CUTE pairs of joggers?
Don't let your joggers run short of their irony, If you get the right fit, these lightweight and breathable joggers will give weight to your hips. Choosing high-quality materials and the appropriate layering for you is the main ingredient that contributes to your style statement.
For once, ladies, let's agree that joggers are more than just a pair of pants; they're a lifetime companion that allows you to be comfortable. It can be worn anywhere.
Don't know what to wear with your joggers?
Sitting on the floor with a pile of "nothing to wear" clothes and joggers will not help, darling. To manage and carry these top-notch quotients, you need these classy joggers code wear tips to follow.
Blank and doubtful? Wear smart black joggers.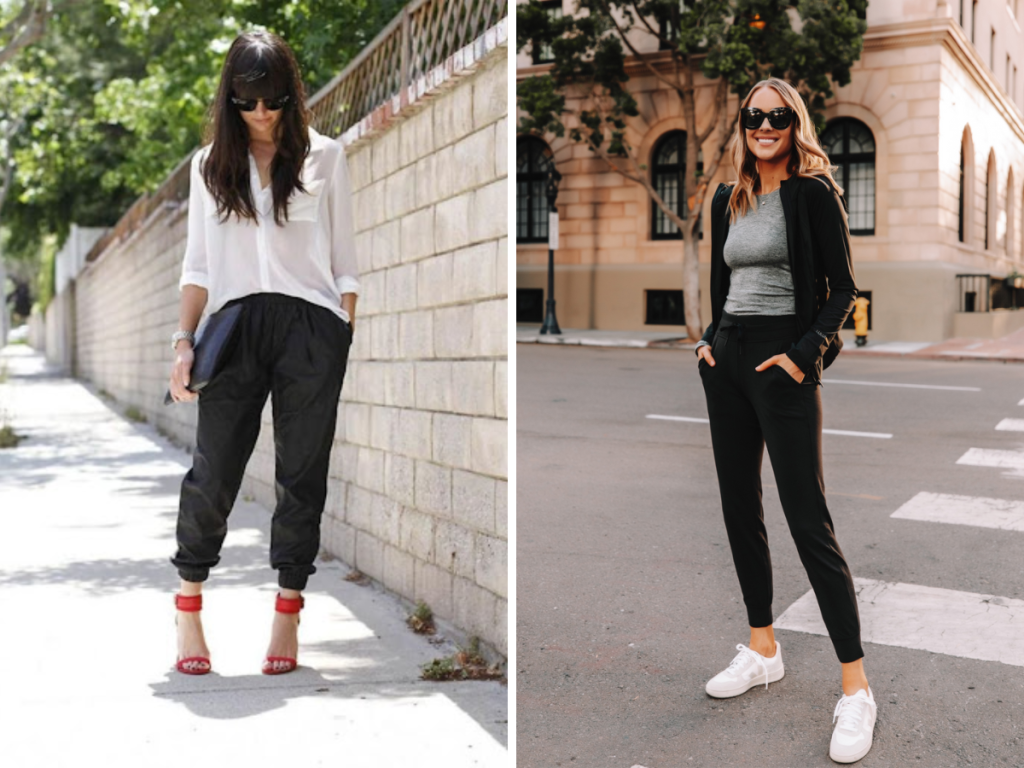 Put on these polished black joggers to get your style affirmations. Have a distinct look by pairing your black joggers with tees, swaying off-shoulder tops, and showing off your tunics and crop tops.
Ladies, don't worry if you don't have an oversized sweater; you can wear your joggers with your man's sweater and still look flawless.
Wanna be subtle? Wear aesthetic green joggers.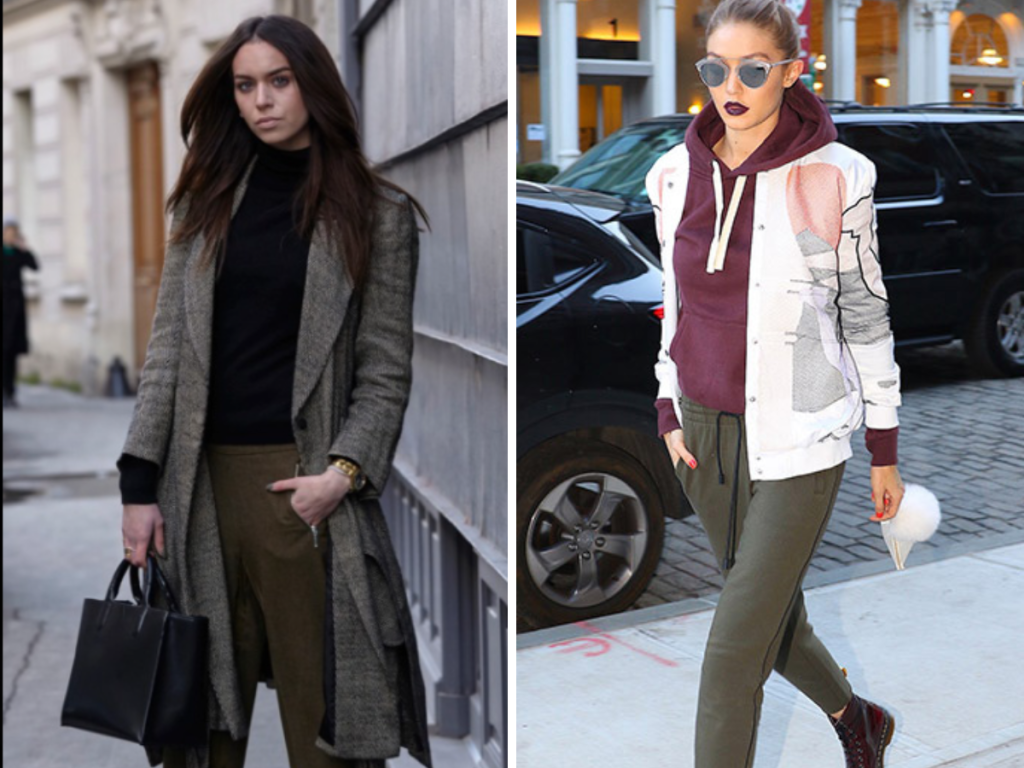 Refresh your entire wardrobe with these green joggers and take your game to the next level. Know that loose joggers with a lot of caramelised chains and straight joggers with drawstrings look smart and bomber when worn with a classic white shirt and beige heels, a mid-length blazer with ankle heeled boots, or leather jackets with your excellent pair of sneakers. Wear your green joggers to look like a boss and to stake your style territory… 
Boom! There you go making every moment bigger and living your day.
 Power up your pink joggers!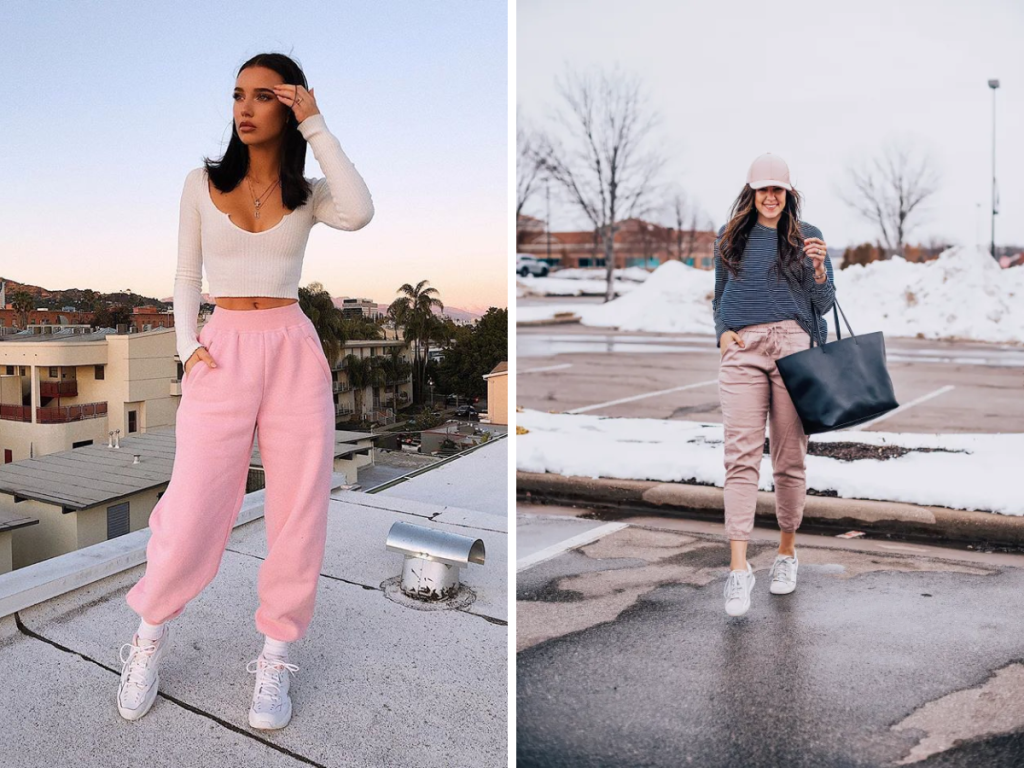 Trying to figure out the maps for the best outfit for yourself with pink joggers that you have no idea about? Let me tell you that you can style these pink joggers with cream coloured V-neck long-sleeved tops or hug your blue denim jackets. In addition to this let me tell you that you should wear white, grey, olive, turquoise, light blue, brown, and green with pastel pink joggers.
Hand over your white joggers with a silver lining.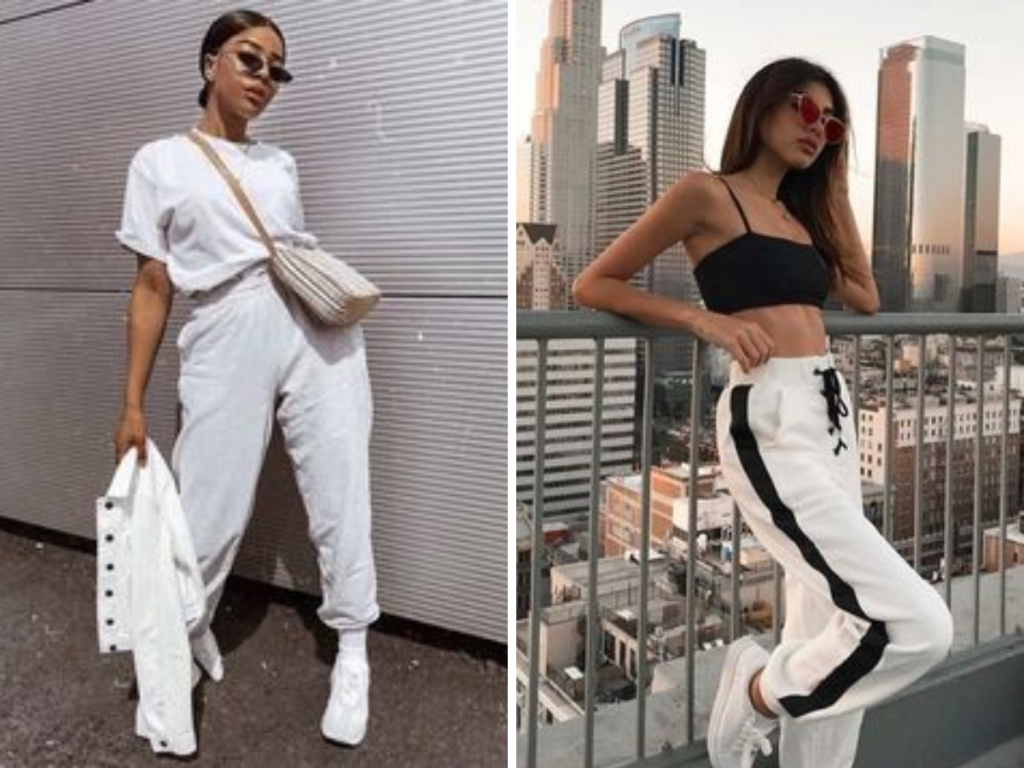 The gift of having white joggers while also working hard to keep them clean is both a blessing and a curse. If you add any colour, it will command your style code on a woman like you. Wearing the same colour shoes as your top and accessorising it to carry it in an attitude as you walk by is the best way to stand out.
Enough imagining and reading, go get some from our LOVZme jogger's collection that is waiting for you at the store and elevate your fashion style while wearing the core team of joggers. Don't let time pause when you are defining your code wear.
Head over Women!!!