Plus size needn't mean frumpy and unstylish. If you have to think about it, it's probably time for some new ones. (Especially those of us with longer than life cup sizes.) (Guilty!) As busy bees, who the hell has time to go for a bra fitting or study bra fit size charts? So we're left wondering "what bra size am I?" when the time comes to purchase new bras. We've all seen the bouncing Baywatch girls as they run down the beach, in reality no one wants to be that girl! (Okay yes we do, but not with the out-of-control boobs.)
A good fitting bra should make you look thinner in your clothes (yes please!), should be comfortable (aka no more heat rash from saggy boobs against our stomach!), and should make you feel confident. Finding a comfortable bra can seem like finding a needle in a haystack. We're here to spill the beans on our favorites! So, control your curves and show off that hourglass silhouette you've been hiding. And check out our roundup below.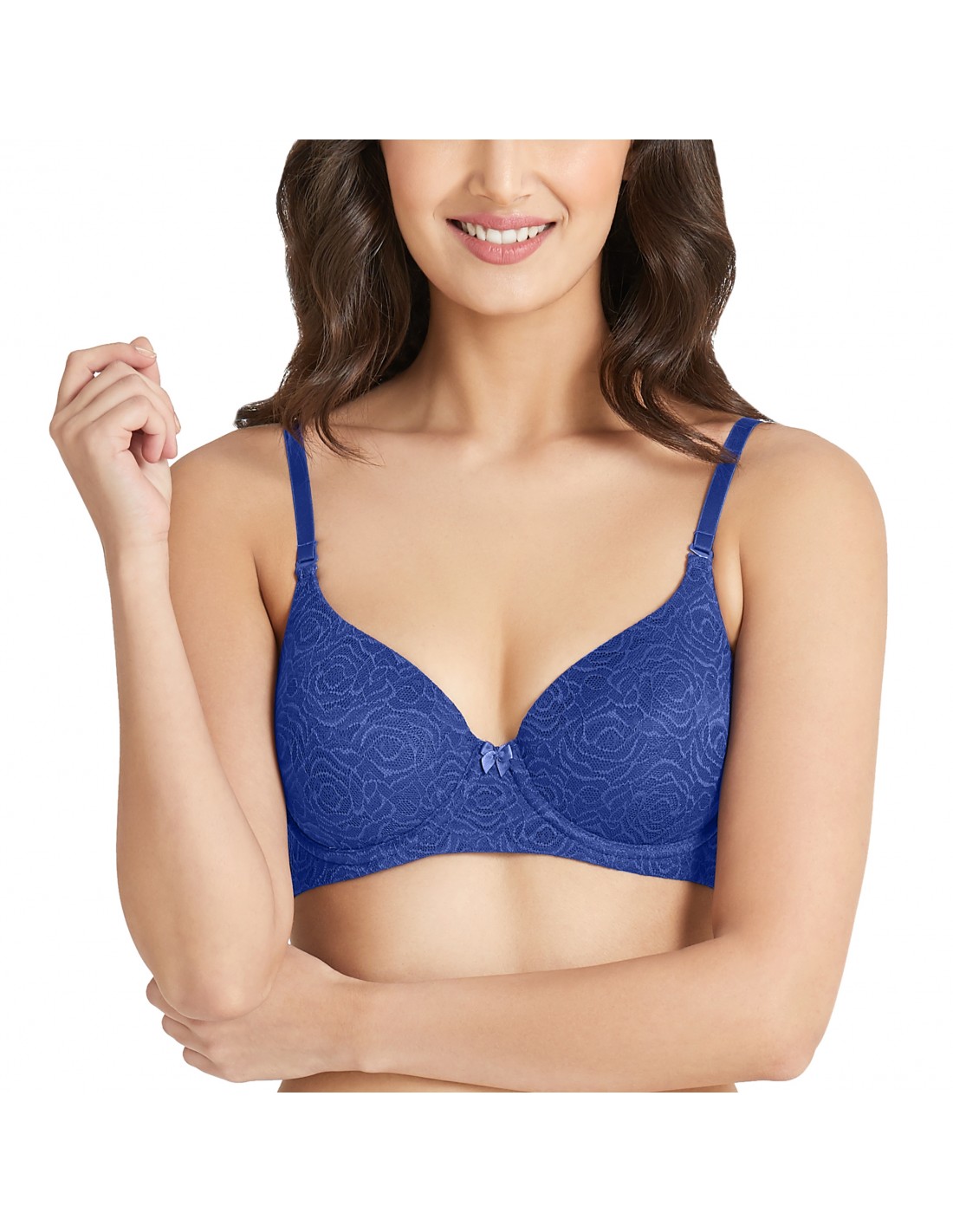 Padded-Wired Full-coverage bra
It may look like all fashion and no function, but this lady is built tough. Housing a padded cup and more full coverage, the structure is all there for pert confidence. This one is good for a full round bust and allows for a lower center front for a sexier look. This bra includes side support panels on the outside for additional lift (Yup, your boobs will float just like a real-life model…) This one keeps you from slipping out, and its padded contoured cups give you full coverage and support all day long. Its polyamide fabric smooths the wearer all over allowing for a sleek silhouette.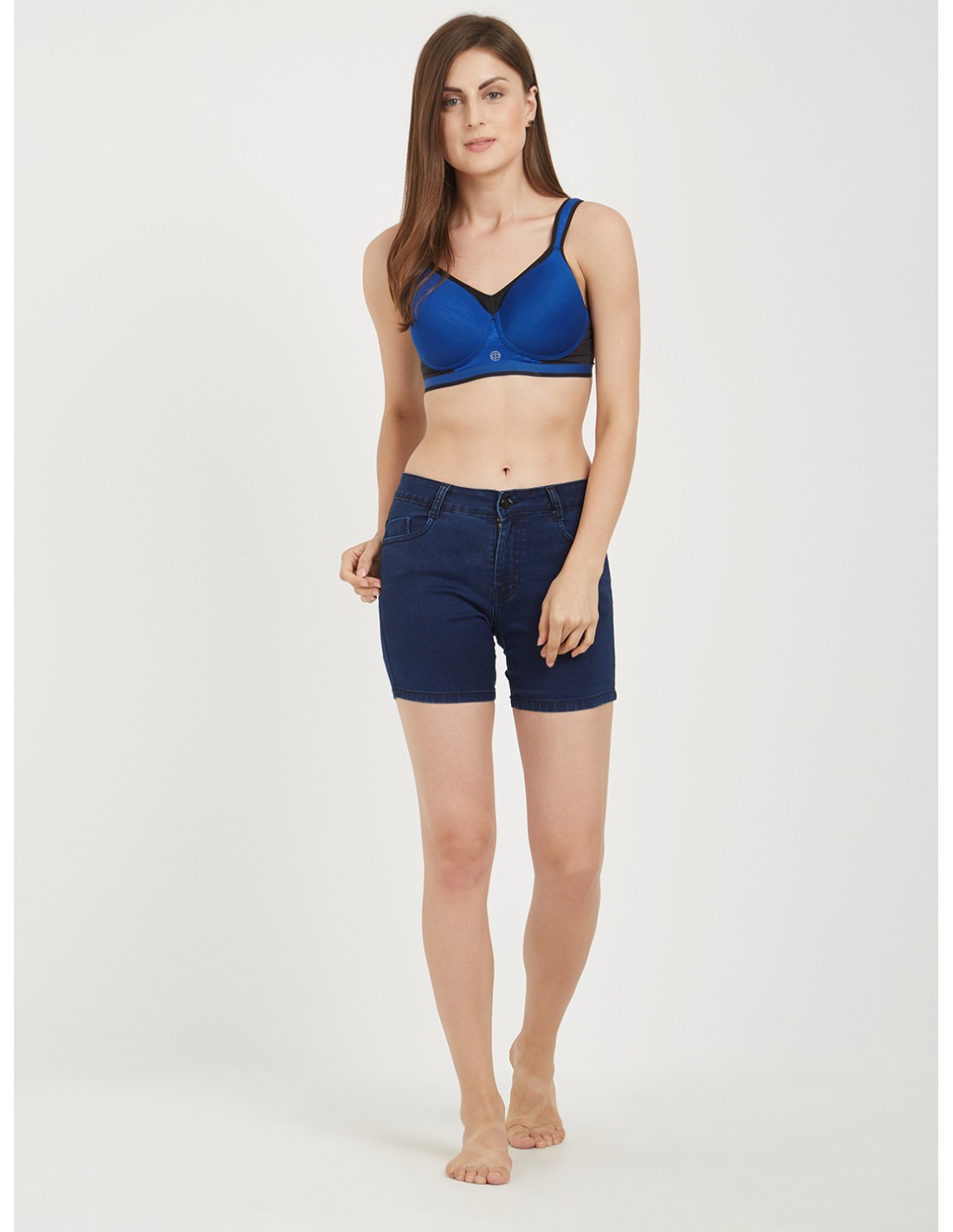 The SOIE bra to the rescue of fuller figure foundations. This soft cup bra features firm material and design but with super comfortable features. Features like no underwire, and movable shoulder cushions. It combines just that: comfortable feel and a chic sleek look. This is soft against your skin while wireless cups and pullover style give you an unrestricting fit. It's great for layering or as laid-back lingerie, so let it peek out from tees and tanks!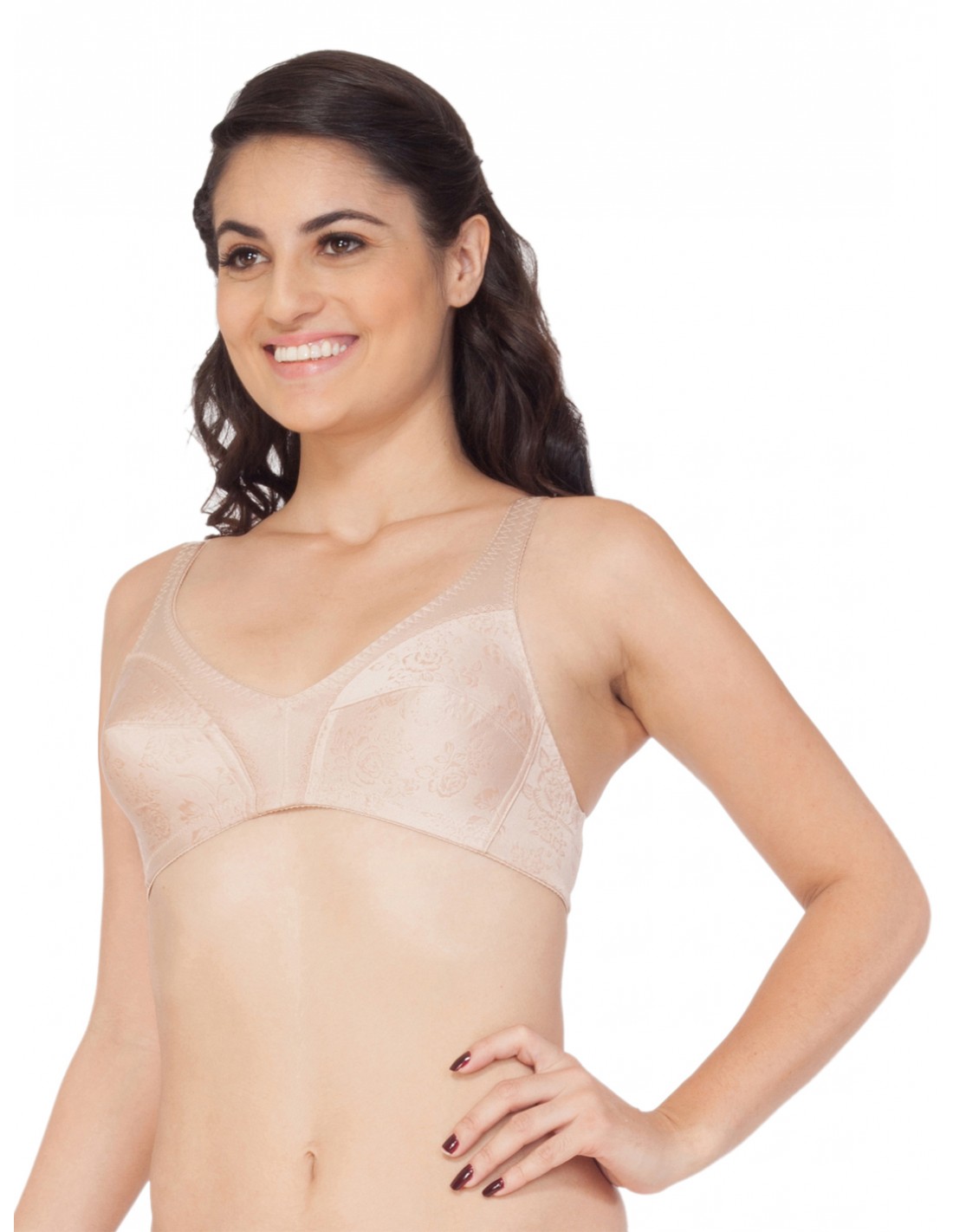 This sexy bra flatters curves in a non-padded, full-fit bra. A sultry fit that shows support doesn't have to just be functional and boring, and will be comfortable and won't have you rushing to rip it off at the end of the day. Not to mention, breathable microfiber and Nylon blend of this easy to wear bra gives your body a gentle hug. And as an added bonus, it uses a built-in antimicrobial protection against stains and odors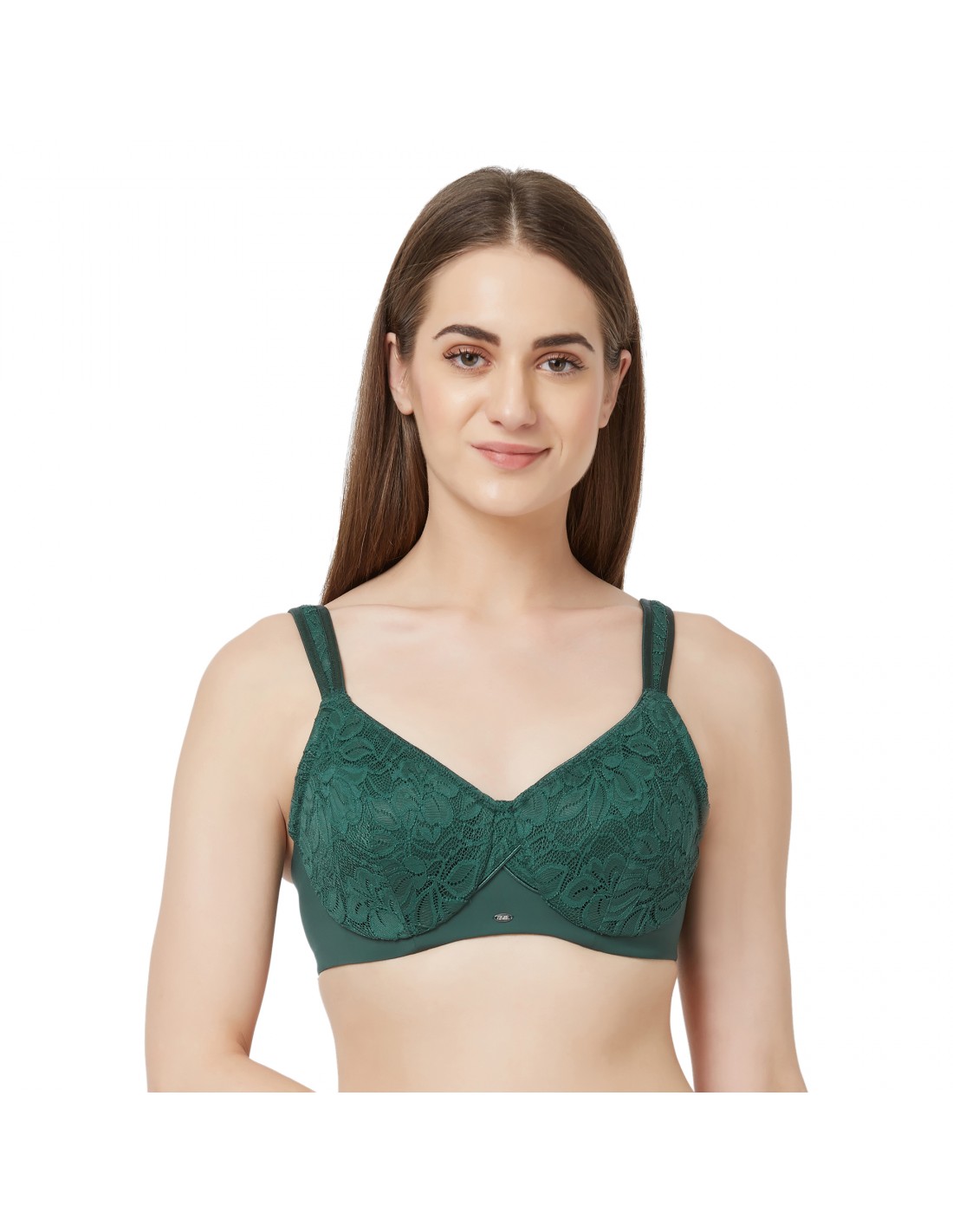 This full-figure bra has soft moisture wicking bottom cups with side smoothing shape and wide cushioned shoulder straps and a hidden, cushioned comfort band that cradles the bust so the wire never touches your body. This full-coverage T-shirt bra has underwire cups with padded straps, adding up to tons of comfort and great to wear on one of those long, endless days! The smooth fabric with seamless contour cups is perfect for a naturally rounded profile. The wide center gore and the reinforced band will help with cleavage definition and support. Designed to be insanely comfortable with cups that contour to your shape as you wear it, this 24/7 bra will easily become your everyday favorite.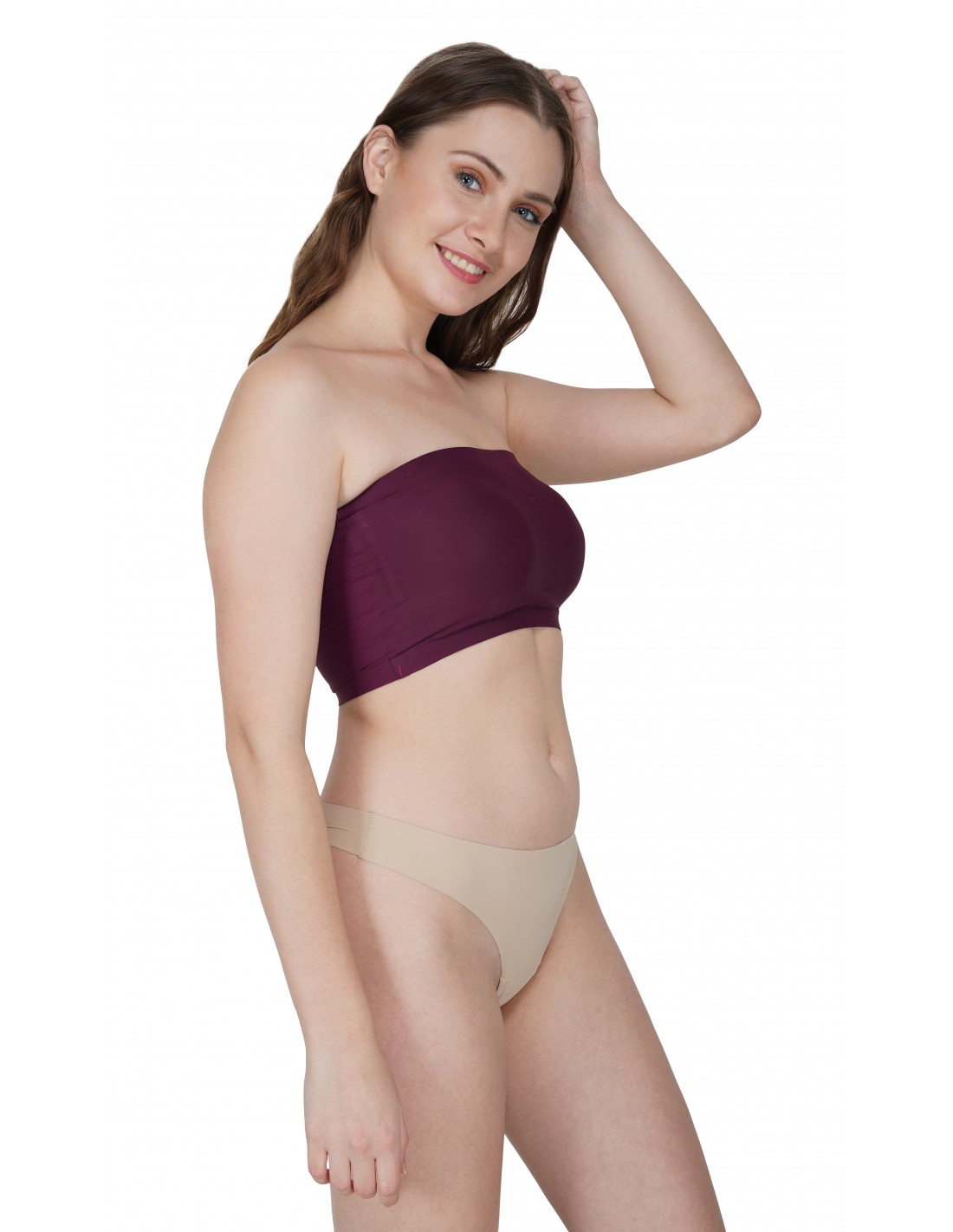 This strapless bra is a classic staple that we all need to be tucked away in our closet so that we're not running out to the mall before every dressed-up event. Finding a strapless bra is hard enough, but then you factor in big breasts that need crane-like strength to lift and hold in place all night while we dance and mingle. No easy task! This bra prevents slippage, and the cups are foam-lined in a way that nips don't show through (so that you can wear your cutest summer tops without fear of a nip slip or dreaded slip down.) All the lift and versatility of a gravity-defying push-up strapless bra, plus sexy front straps made for showing off. This bra looks great under clothes but is sexy enough to strip down when you have a guest.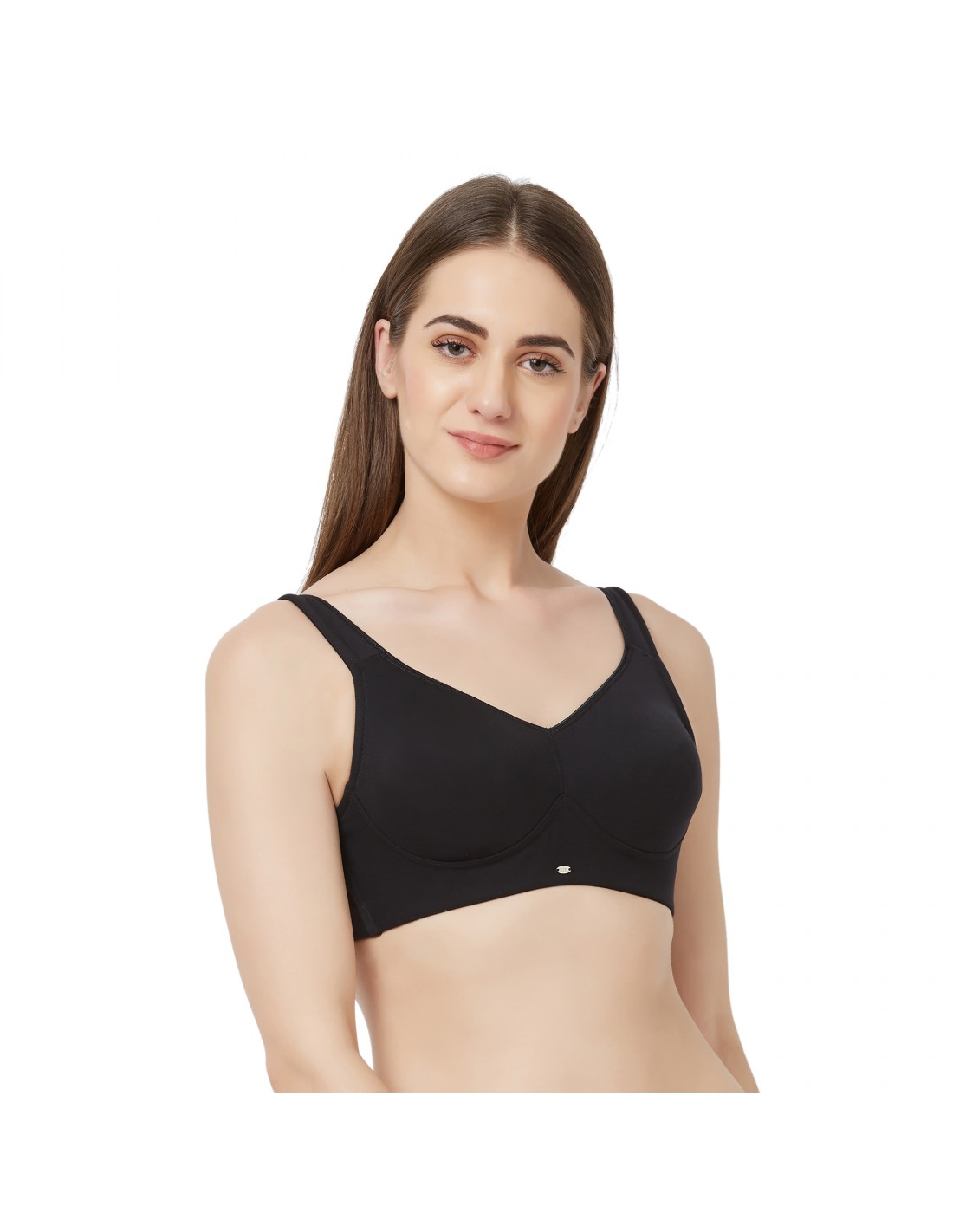 This bra not only holds its shape long term (meaning more bang for your buck) but it also creates a custom fit for each of our breast shapes. With a stretch at the top of the cup we avoid that nasty spillover. What do we call the muffin top of bras? Regardless, this bra offers something for everyone ranging from 34-44 bands and B-E cups. Pillow-like support and no underwire just makes sense. The design forms around you and your breasts naturally, encouraging you to embrace your beautiful hourglass figure and may stimulate sensuality.
Take a look at some of the most comfortable bras for just about every size and style need under the sun! LOVZme cautions, "if you buy a bra and find out you love it, hurry and buy 2 or 3 more. It could be dropped from the line next season." Moral of the story, less stretch, more support. Go get it.