Are you already staring at yourself in the mirror trying to stop your breathing whilst dipping your legs into those halfway tight pants? You are almost there it's just the belly fat trying to escape through those chains. It's too much hard work, isn't it? In this era of fashion, there are many styles of shapewear that get manufactured every year across the globe. Digital marketing makes these simple-looking shapewear one of the sexiest ones through its sexy marketing strategies.
LOVZme is always there to help you in situations like these. No need to stress about the zip-zap situation just explore sections of this amazing collection of flexible shapewear.
This modern shapewear will be the best option to magically change into who you always wanted to be. All these times shapewear has always had uncomfortable stories to tell and corsets have a vintage set of stories to tell. Through all these years, the time has enthralled many designers to thread down new, comfortable, pleasant shapewear. The flexibility of the shapewear will always be the comfort zone for the women who want to fit into dresses that they wish and love to wear. But, do you know what is the use of this modern shapewear or what to wear under what?
Know the details of your shapewear with these details given below:
FLAUNT YOUR DETAILS WITH THE BUST SHAPER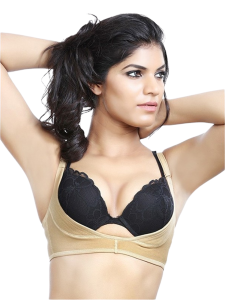 Bust shapers are basically there for you to cover your bust area, and your tummy and have a high-rise cut on the thighs and cover the entire back. You can also wear this with your regular bra that converts it into a high-impact bra with our LOVZme bust shaper. This shapewear is designed to give you a toned look to your waist and also gives your bust a natural look. This shapewear helps women to have an elusive proper fit, shaping the oversized breast and it also provides the lift to the sagging bust line. This bust shaper adds more advantages to your body by giving a proper fit, extra comfort, and getting desired results. These bust shapers can be worn under body con dresses and fitted tops with deep V necks.
GET SLIMMER WITH TUMMY AND THIGH SHAPER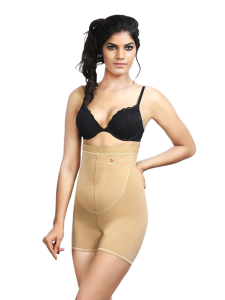 This shapewear covers the extra bulges on your tummy and thighs. Thigh shapers are generally worn like shorts. This tummy and thigh shaper gives you a high-rise on the tummy. This thigh shaper provides you comfort and lets you to stay in shape for a long time. This shapewear is in beige color. Pull up your fancy-pants or trousers to wear this beneath and look slimmer than ever. So, don't stop seeing dreams because LOVZme helps to fulfill all of them. This shapewear helps you to slim down the extra fat in the body and fit yourself into other jeans and trousers.
You can order these tummy and thigh shapers online and get the best shapewear according to your need and have the best look. Tummy and thigh shaper can be worn under midi slit dresses, pencil skirts, kurtis, jeans, trousers, skirts, and linen pants.
FLAUNT YOUR CURVES IN YOUR SAREE SHAPEWEAR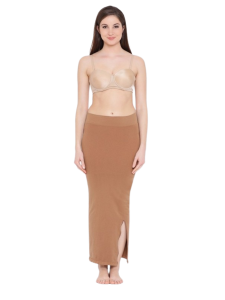 Can't help yourself with that creased saree anymore? Or those huge portions of chucky pieces of your pleats not setting well together? Isn't that too much of load for you while trying to carry yourself in the saree? Thanks to the saree shapewear designers, this saree shapewear not only gives shape to your saree but also supports and sculpts your waist and your thighs for that perfecto! This saree shapewear has an elastic broad waistband that hugs your waist tight giving your hips the shape it needs while wearing the saree. You can wear this saree shapewear under your sarees, long skirts and midi dresses. Make sure you wear an undergarment beneath while wearing the saree shapewear. High compression saree shapewear needs to be worn for 4 – 8 hours (maximum). Order saree shapewear at an affordable price online and build up your self esteem while you walk in that favourite saree of yours.
HUG YOUR BODY WITH BODY SUIT SHAPEWEAR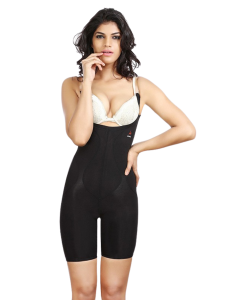 Body suits are generally for overall shaping. This bodysuit is a perfect piece of clothing for a perfect body shape. The best part you can wear it under any garment and you can also use it as an outerwear. This body suit is meant to target and sculpt the areas like bust, waist and thighs for a smooth and bulge free look. This black body suit shapewear not only hungs your body in shape but also helps to lift your butt up and supports your spine in a correct posture.
You can shape your body wit perfection and it is comfortable as it is threaded only fo your need. This body suit can worn with shirts, tees, dresses and kurtis. Make sure you take the right size while ordering it online. PS: You can wear this body suit under a body con dress for your party and pair them with high heel stilettos.
Fashion has evolved so much and knows our needs so much better than anyone else. LOVZme has got one of the best shapewear collections to get your body into. So, the right choices are made in right place. Choosing the right shapewear for your body fit and for which garment you want to wear comes all the way from LOVZme. Try out our collection of jeans and trousers, sarees and kurtis that you would have to wear beneath. Shop beautiful!