Stubborn, distressing acne not only give you pain, but also leave ugly scars on your pretty face. It becomes very important to use smart choices, especially when it comes to the skin. Ayurveda provides holistic remedy to every problem & acne is no different. Instead of putting harmful chemicals on your skin to get rid of pimples fast, Ayurveda is the best way to go. By using following tips, you can solve your acne problem from the root.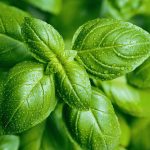 Basil/Tulsi:
Tulsi has wonderful healing properties & its one of the best herbs to cure pimples & blemishes naturally. Crush some fresh & clean tulsi leaves, take out its juice & massage it on your face. Let your skin absorb the juice for 15-20 min & then rinse off.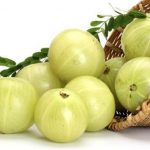 Indian Gooseberry/Amla:
Amla removes excess sebum, fights acne causing bacteria & prevents scars.
Make a paste of Amla & apply on your face. Wash it after 15-20 min.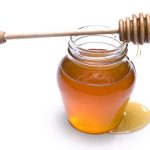 Honey:
Honey has numerous benifits & treatment of acne & pimples is just one of these, Take few drops of honey & apply it on your pimples & scars. Rinse after 5 to 10 min. Repeat regularly for better results.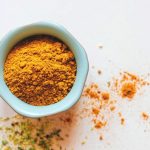 Turmeric:
Turmeric is an anti-fungal, anti-bacterial, anti-allergic spice & it cleanse the toxins from the pores of the skin, needless to say: Turmeric is the best thing one can use to cure pimples. Make a turmeric paste with water & apply it on the skin. Rinse once the face pack is dry. If you have a dry skin type, you can also replace water with honey.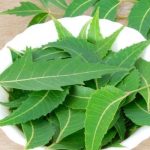 Neem Leaves:
Neem is loaded with many medicinal properties. Its perfect to treat pimples. Take around 10 neem leaves, boil it & crush to make a paste. Apply the paste on the affected area & rinse it once dry.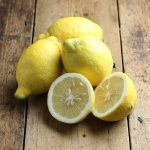 Lemon:
The acid in lemon has acne fighting qualities & lemon is the most easy & cheaper way to fight acne & brighten your skin. Apply the lemon juice directly to pimple for overnight. It just only cures pimples but also protects skin.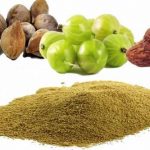 Triphala:
Triphala balances tridosha (vata, Pita & kapha), detoxifies the whole body
& fights back against bad bacteria & helps in acne healing. Take 1 tsp of
Triphala in hot water on empty stomach, every morning. So now, you know what works the best on those stubborn acnes. Keep glowing, be lovely & shop with www.lovzme.com