There are many pieces that cruise through the trend every season, have their moment, and eventually fall off the map. But despite the changing timelines, consider a little blouse top— most people have one hanging in there closet. Though it's not always the most exciting in there, it has been an insanely versatile wardrobe staple. Blouse tops have made the answer to whatever style quandaries you may have— with endless opportunities for bottoms and accessories. It can carry you through commutes and meetings, all the way through dinner to wee hours of the morning. There are plenty of choices–something flowy and boho or sweet and simple. So here we are giving you dibs on the coolest tops of the season you'll find irresistible.

Cold shoulder top:
Off shoulder tops are ubiquitous and all the rage right now. This is a great ensemble for springtime and summer outings. They spruce up your style quotient when styled with shorts, denim skirts, or jeans. You can go for body hugging tops and pair them with high waist bottoms to add structure to your look and accentuate your waist. With a look like this let it do all the talking. It is uber and utterly chic for a cool summer evening or a warm autumn night, for grabbing lunch with friends, dinner date, or attend a formal event. The occasions are uncountable to flaunt your collar bones.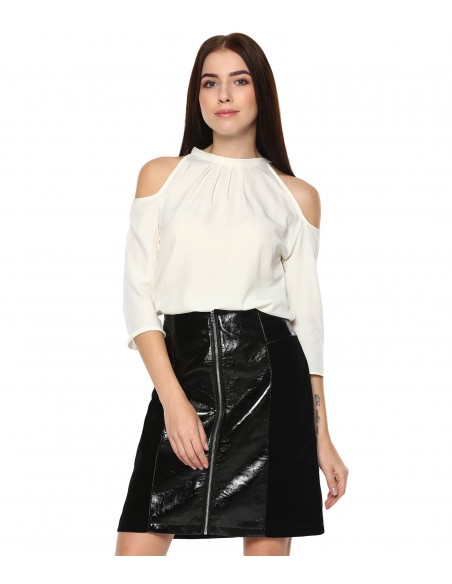 Off-shoulder top by American Elm. Get more here
Pretty prints:
Because sometimes a pop of animal print or colorful floral print is all you need. They are just as fun as their neutral counterparts. The wild animal prints make you feel comfortable and cool yet audacious in all manner. Yellowish tint of leopard prints, dark zebra, and tiger prints too, make this outfit a force to be reckoned with. Bloom-inspired blouses are perfect for tapping into your delicate side and look both sexy yet demure. Top it off with miniskirts or wide-leg trousers for work, then tuck into skinny slacks or pencil skirt for weekend hangs.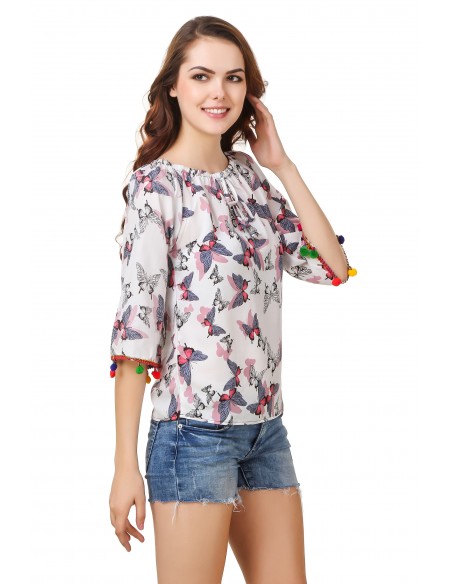 Animal print by Kissero. Shop Now
Ruffled feathers:
The ruffle is on the rise. Elevate your bold aesthetic to the next level. Front ruffles or sides give a touch of fluffiness to your look. Ruffles on sleeves look mesmerizing. This simple yet eye-catching layers can be worn on any colored pants or jeans. The doll-like flared tops look seraphic on women. A denim miniskirt can take this piece on the edgier side. The loose stitch of blouse looks splendid with denim shorts or wrap up skirts also.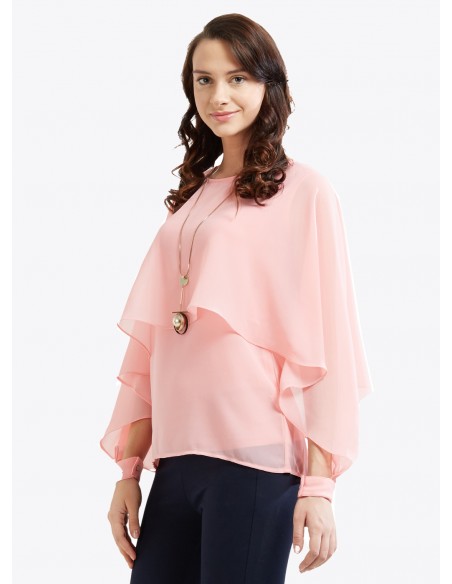 Top by SOIE. Get here
The fun and flirty blouses are an alluring thing to stand out distinguished. You come across plenty of tops that you love but refrain from buying just because it's overpriced. LOVZme brings you high street fashion at prices that won't break your bank balance. So scroll through this shopping guide and invest in one for yourself.