The athleisure is here to stay. It's no surprise that workout clothes are getting better and better each season. And since you're spending some serious money on those threads, you want them to last. Workout clothes are pretty sophisticated using fancy technology such as antimicrobial, UV protection, and sweat-wicking fibers. But with all the sweat they have to deal with, it's not unusual for your activewear to get a bit 'gross'. Here's what we have to say on the must-follow instructions to get the longest life out of your activewear so that you can get your money's worth: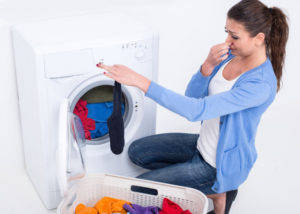 First things first:
If you got super sweaty in your workout gear, wash everything
immediately after. The material of your clothes can begin to
deteriorate if they in sit the dirty laundry for too long. It's
important to remove bacteria which causes a lingerie smell.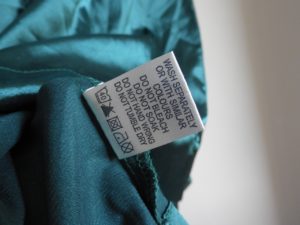 Separate the brights from the whites and textures:
Wash bright colors separately to avoid bleeding and use
detergents meant for bright colors to help maintain color.
Don't even think about mixing fluffy textures with them. Do
not wash your clothes with towels or fleece garments to
prevent lint transfer.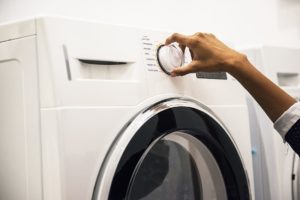 Use the delicate cycle:
Just remember, your workout clothes are durable, but you
should be gentle with them. Wash them in cold water and
choose between a gentle or manual washing program to
avoid discoloration and damage. Also using a lingerie bag for
smaller items is recommended to reduce the likelihood of
twisting and tangling. This will also prevent snagging from
anything abrasive like zippers, hooks, and Velcro.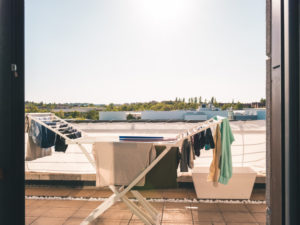 Hang them out:
High heat eventually breaks down the elasticity and
destroys the fabric. Avoid tumble drying or drying in
the sunlight, instead hang them to air-dry. If you're in a pinch and absolutely have to use the dryer, use a low setting for 20 minutes or less to avoid the material shrinking or losing its shape.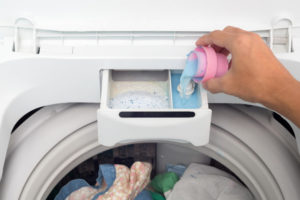 Ditch the softener:
Fabric softener makes your clothes feel softer and fluffier,
but when used on elastane and nylon garments, it leaves a
residue that dulls the item's finish and attract odor-causing
bacteria. It encapsulates the fibers, thus ruining the fabric's
ability to transport moisture.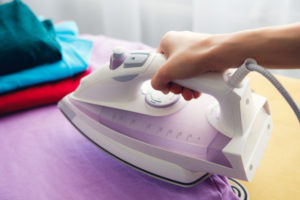 Ironing– doesn't have to be a nightmare:
You only need to buy a good ironing board with special
Thermo Reflect technology, which reflects the steam and
heat of the iron, at the same time! For ironing delicate
clothes, a protective iron protector that will protect the
sensitive structure of the fabric will be useful.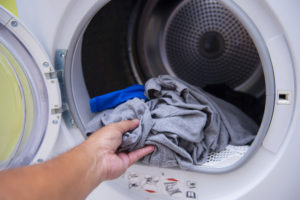 Inside out:
Remember, inside gets the dirtiest. Turning your active garments inside out before washing also helps to preserve the performance qualities of our technical fabrics and colors on the outer layer of the fabric.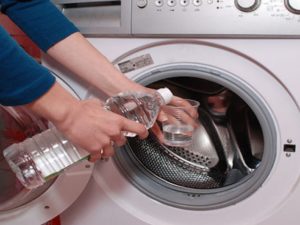 Get the smell out:
Adding a cup of vinegar to the rinse cycle can help to get rid
of any detergent residue on your workout clothes. You can
also soak your activewear in four parts cold water mixed
with one part white distilled vinegar to get rid of the
bacteria that have made your workout clothes their home.
Adding some baking soda to your laundry load can take the
bad odor off your active wear and keep them fresh.
You work hard to stay in shape so it's important that your workout clothes do the same. While your workout
gear works as hard as you do, these diligent yet delicate material does require special care and attention to keep
clean and prolong its life. These tips will help you make sure your clothes stay tough enough to handle whatever
fitness regimen you put them through. Get ready for your next workout session.