With the fag end of summer near, it is time to welcome the monsoon season – and what better way than to kick start your monsoon months in pomp and style like a diva!
While the rainy season can be a fun time full of adventurous holidays and getaway vacations, the monsoons in India, with its humidity and sticky weather, requires a special attention to the kind of clothes you wear. So, if you are about embark on a monsoon retreat, then worry not since we here at LovzMe are bringing to you our latest fashion trends and hacks with an amazing end of season sale to help you style your wardrobe fit for a superstar diva!
Here are some tips and tricks to be a savvy fashionista during the Monsoons:
Say yes to Sunny and Bright
We all know how dull and dark the weather can get during monsoons and we may deny it all we want, but it does make us moody. The best way to chase away the blues is to start by spicing up your wardrobe with light, bright and warm shades which remind you of the good old sunny days!
LovzMe has an amazing collection of all things bright when it comes to the bright inner and outer wear. You can check out some bright hues as per brand, style, fabric and so on to ensure easy shopping.
Confused where to begin? Start with this really chic light blue floral kimono top right here!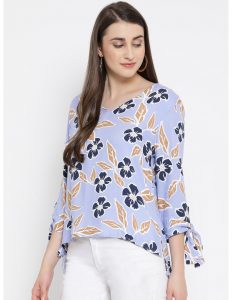 Cotton is the right fit for you!
Even though the summers have ended, the season to wear cotton and breathable material has not! While monsoon can be a beautiful time to enjoy the pitter patter of rain with hot tea, it can be hell if you aren't wearing the right material to weather the humidity that comes after those rains.
LovzMe has some amazing options in trendy cotton based clothes at great affordable prices. The best feature of this site is that it lets you select items according to fabric choices, making shopping a relatively easy and simple task!
Check out this casual cotton red American – Elm t-shirt for women here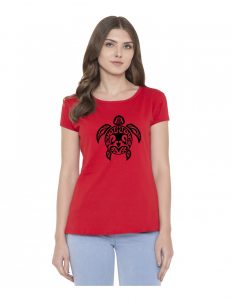 Stow away those jeans and pants
Like summers, monsoon is also definitely not the season to wear jeans or any full length pants. The humid weather makes everything stick to you making wearing such articles a hassle. So, the best thing would be to put away your jeans for another day when the weather and the occasion is favorable and pull out all your favourite shorts, capris and skirts to rock the rainy season like a diva!
My recommendation would be that the best way to begin is by investing in these really cool floral cotton shorts like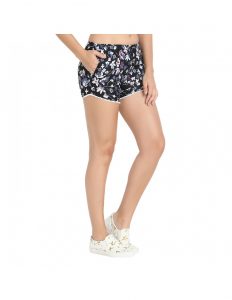 Select the right inner wear
Like your outerwear, your inner wear needs to be weather friendly too. It is advisable that you invest in lingerie which is made of a soft breathable material so that you can have fun without worrying too much about being uncomfortable.
We here at LovzMe pride ourselves in redefining the meaning of comfortable fashion, be a t – shirt or a bra. So, don't hesitate to check out our huge haul on the most fashionable bras and underwear which are available in all sizes, shapes and colors.
More than that, we have an amazing end of season sale going on which makes the shopping experience all the more worthwhile. While the variety is endless when it comes to our collection, but I would definitely recommend investing in this bright aqua blue bra which is a must have for sure!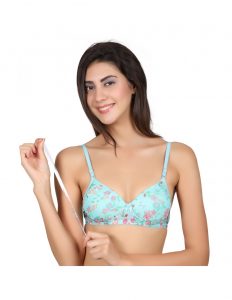 Choosing the comfiest nightwear and suits
Apart from your day dresses and clothes, your night suits and overall nightwear must also be equipped to handle the humidity that the monsoon season brings with it. Many people don't really give much importance to night suits and nightwear thanks to the air conditioned environment we have all been living in, but it is important just the same.
Your comfort is of utmost importance to us here at LovzMe, which is why we have introduced a new line dedicated to nightwear only. It presents an amazing blend of comfort meets chic because we believe that you should be a monsoon diva, whether you are sleeping or waking!
The nightwear collection has some really nice array of options to go through, and you can narrow your search on the basis of fabric, brand, style, pattern and even according to the occasion. Our most popular nightwear is a comfy dark blue night dress Kissero which you can find here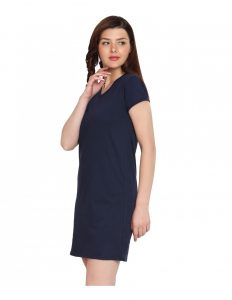 Say goodbye to all the boring clothes and welcome monsoon in style!
PS – Opt for cute printed umbrellas to protect you from the rain and keep you ahead of the trend.