While monsoon is a good riddance from the heat, it is also quite a challenging season when it comes to keeping up your fashion game. With the incoming rains, sticky and overall humid weather, you need to spruce up your wardrobe accordingly which suits your comfort and at the same time meets with the newest of fashion trends. It is a tricky act to balance your style quotient and ensure that the hems of your newest pants don't get muddy. So, if you are worried about what to pack for your monsoon getaway travels, then don't worry! You have come to the right place!
We at LovzMe have recently updated our fashion haul and are stocked up on all the fashion hacks one needs to survive the Monsoons fashionably. With our end of season mega sale in full swing, it is time to get with the fashion trends and revamp your wardrobe to unleash your inner fashionista by following the tips given below!
Go short to go a long way
Yes, we mean you must replace your wide leg pants with shorts and skirts to stay ahead of the trends this season. While, jeans and pants will always have a special place in your wardrobe, but when it comes to Monsoons, it is best to store them away, at least temporarily. Now is the time to go crazy over our newest collection of shorts, capris, skirts available in all sizes, shapes and colors! It is advisable to go for cotton material (to brave the humid weather like a goddess!) and quirky accessories to keep up your style, while you are on your getaway. Floral print or denim shorts are a must-have in your travel backpack.
Check out these pair of denim shorts that will keep you looking trendy and chic as you step out in the rain: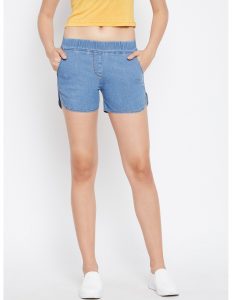 Brighter colors to get away with the dull weather
Monsoon usually comes with a dull cloudy weather which more often than not brings with it a sulky mood and an air of complete boredom. In such cases, the best way to brighten your day and uplift your mood is by wearing bright clothes! The colors not only break the monotony but also go a long way in chasing away those monsoon blues! So check out our site for some awesome colorful stuff and breeze through the monsoon looking like a star!
PS – we not only cater to outerwear but also have you covered when it comes to innerwear! So, don't hesitate in buying your lingerie in bright colors and tones to channel your inner diva! Check out this bright fuschia bra and add it to your cart for a happy holiday.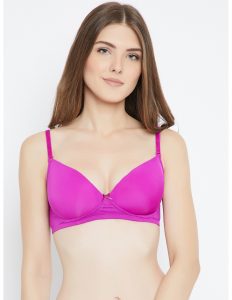 Another ideal must have for your monsoon wardrobe are loose t-shirts and crop tops which make the humid weather ten times more bearable. Although it is not an option that many opt for, dabbling with crop tops and loose t – shirts can be a fun challenge if the possibilities and varieties are endless. So go for those colorful crop tops and loose boyfriend fit tees for a comfortable yet fashionable output. This sunny floral crop top is most definitely a good place to start – you can check it out here!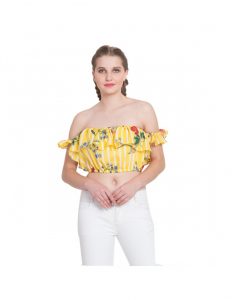 And as far innerwear is concerned – don't worry, we have got you covered with an amazing collection of strapless bras which are designed keeping your comfort during the monsoon time. Watch out for our most popular beige strapless bra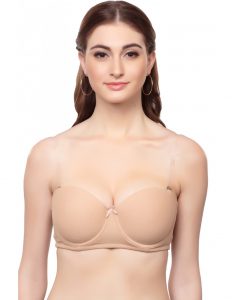 Travelling means wearing the most beautiful dresses and looking in shape. Flaunt your best side in each outfit that you don. Flatter yourself with this beautiful shapewear collection and welcome monsoon in style. Wondering where you can find comfortable shapewear? If you don't believe us, go check out our shape wear collection and see for yourself!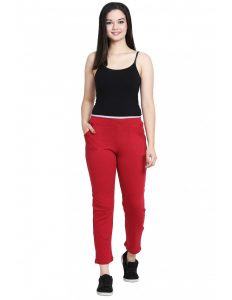 The rainy season is the best time to splurge on dresses when it comes to revamping your travel wardrobe. The monsoons is perhaps the last time you will get to wear your dresses before the autumn chills kick in, so make the most of it right now with some awesome end of season sale on our site www.lovzme.com to get with some trendy, chic dresses which are weather friendly!
Our personal favorite is this cute polka dot dress which you can see here!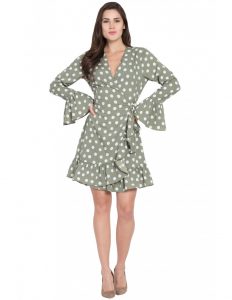 While the above tips are going to help you have a great trip, make sure to carry a bagpack that is rain-friendly. If you are headed to the beach, transparent totes are totally in trend and you must have that in your collection. Don't forget to carry an overcoat or a cute umbrella to shelter you from the rain or to have a 'Aashiqui 2' moment with your loved one. 😉