High heels have been defining glamour and sophistication in the fashion world for quite some time now. No doubt, stilettos or high heel shoes add a swagger to your stride. Pouting lips, shimmery dress & HIGH HEELS. When the sartorial stars align, you feel so lucky, giddy, and a little wary that everything's coming together, a little too well.
Finding the perfect pair of high heels is falling in love, but breaking them in is sheer agony. Doesn't the saying go "Beauty is Pain?" Is it too much to ask for high heels that look amazing, but don't make your feet or back feel like they are trudging through the nine circles of hell? Corns, calluses, blisters, Oh my! We are here to help frequent heel wearers to counteract the head-to-toe toll high heels take on the body, to avoid long-term harm. While we can't guarantee that heels can ever be as comfortable as flats, there is a solution.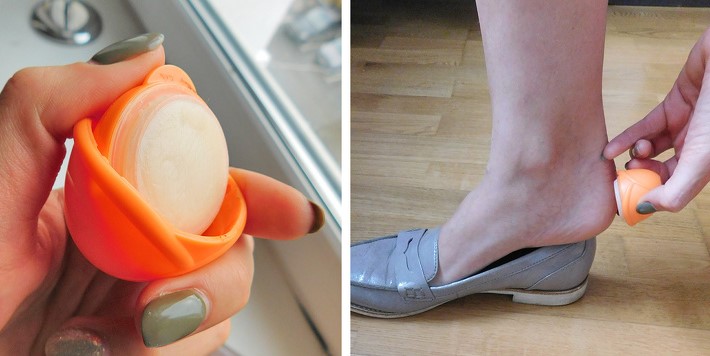 Use a nail file to rub away any rough edges inside your shoes and coat them with a thin layer of Vaseline or a lip balm to create a slippery barrier between your skin and the shoe & get rid of any nasty edges.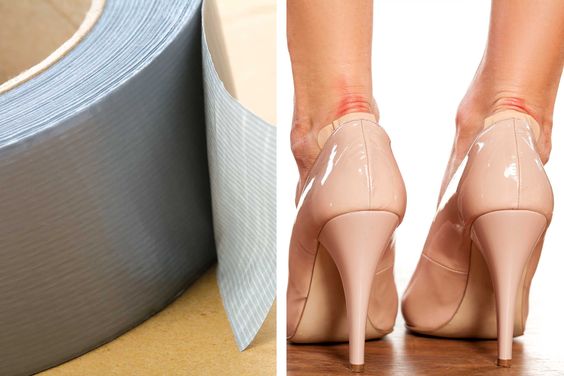 Grease your tootsies with a slicking solution on the parts that are likely to get blisters. It won't help once you have blisters, but it might save you from getting one. If the blister has popped, Tape It Up. Forget the band aids– they never stay put!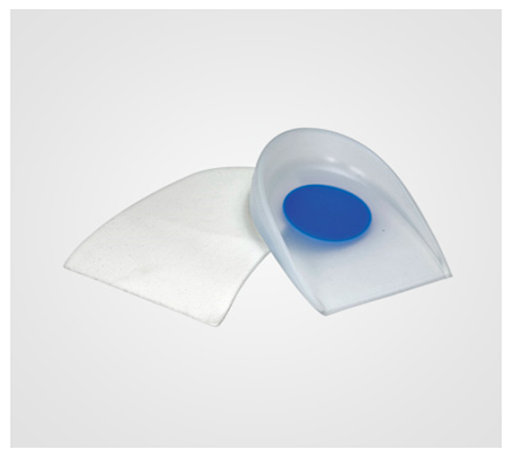 Be sure to add weight-lifting insoles to your heels. Not only do they shift weight off the forefoot, but they also prevent slipping the foot forward which helps stop those pesky spots. Seriously the silicone kind provide a cushion for the ball of the feet that can be huge lifesavers.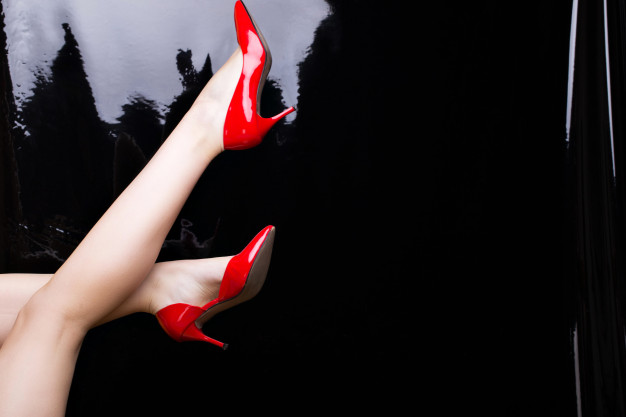 "Test drive" high heels around the house before the big day. Break them in… no excuses to take care of any rubbing issues, potential blister areas or stiffness.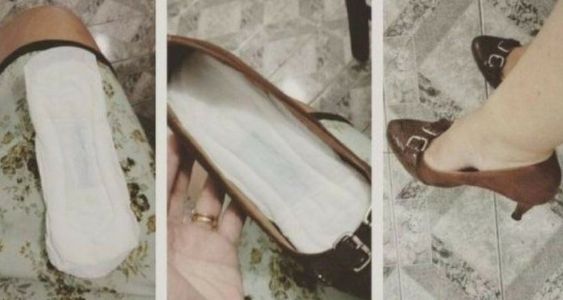 Believe it or not, Maxi pads, the thickest and bounciest ones you can find. Apart from resting your foot on a soft, squishy bed, it has the added benefit of absorbing any foot sweat.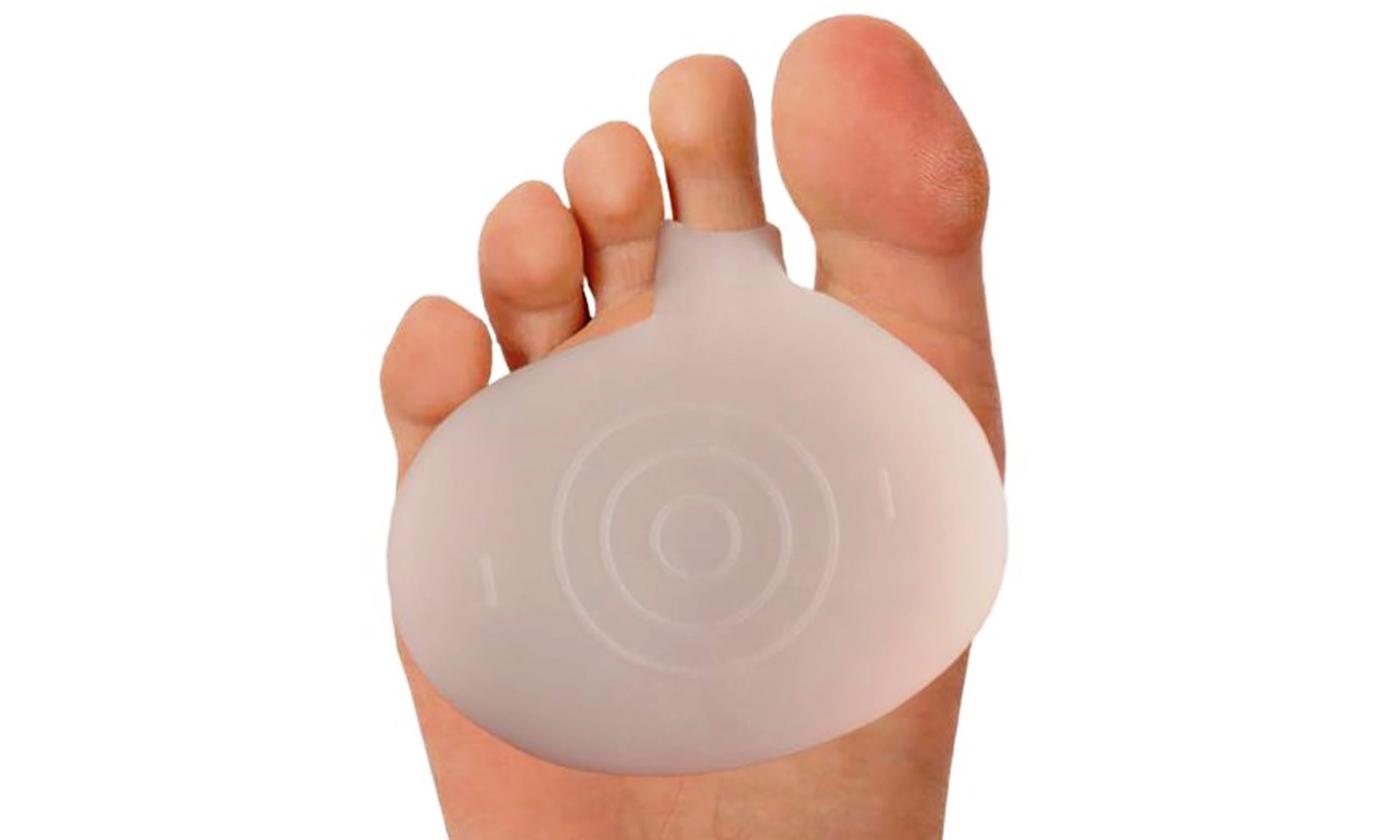 Elevate your toes adding a piece of gel or felt metatarsal padding that will take the pressure of the balls of your feet somewhat. Stuffing cotton balls under your toes will achieve the same effect.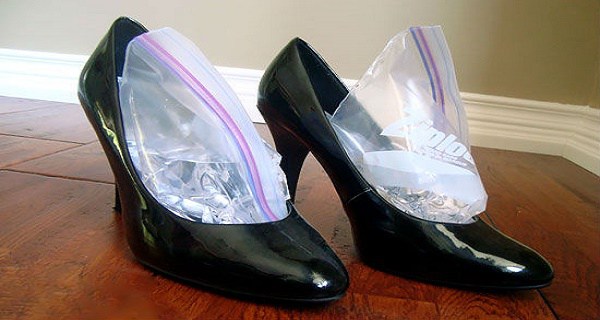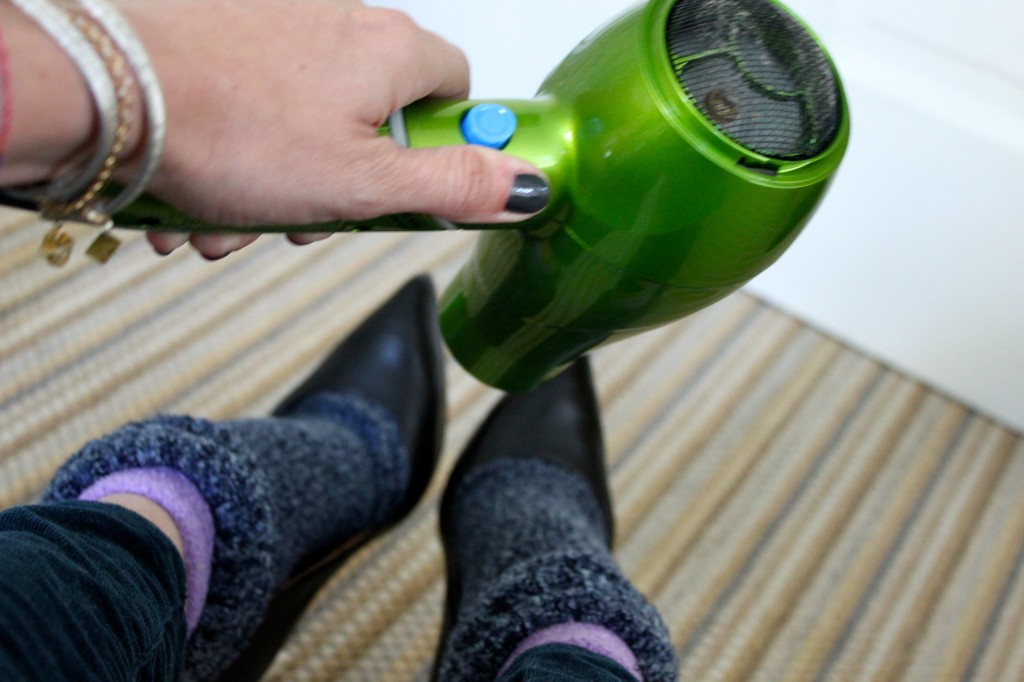 The best way to deal with tight shoes is to have them stretched. Fill two plastic bags with water halfway, pop these into your shoes where they need stretching and store it in the freezer. As the water freezes, it expands thereby stretching out the offending bits with it. A quick tip is to put on new shoes, chunkiest socks, and blow dry over the tight spots. Then, take a quick walk around the room to loosen the material while it's hot.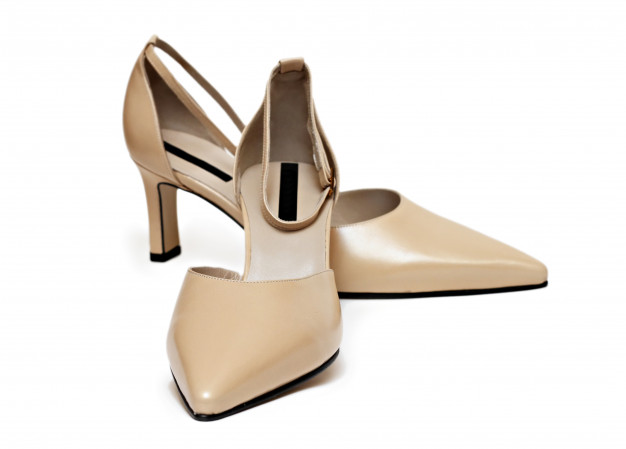 The most comfortable kind of heels: heels with straps, ties, and buckles. They'll provide extra support to your ankles and will prevent your feet from slipping out so you can stomp in your stilettos easily.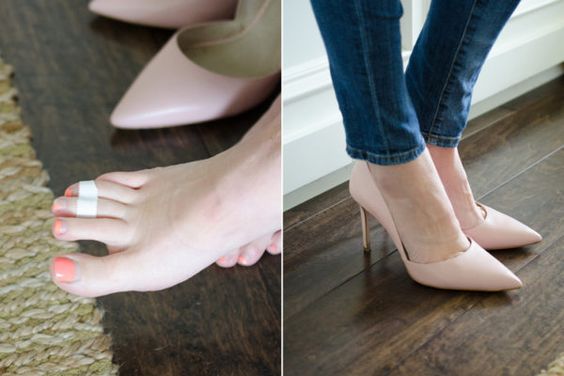 If you're looking to dance the night away, there is this tiny nerve between the third and fourth toes that might cause discomfort when pressure is applied. Tape your toes together to prevent the nerve from enduring strain.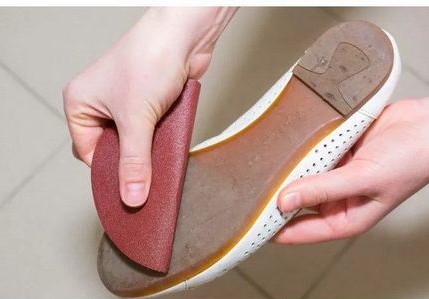 Rough up the bottom of your heels with sandpaper. This will give more traction to your new shoes and prevent you from taking an embarrassing tumble on the dance floor.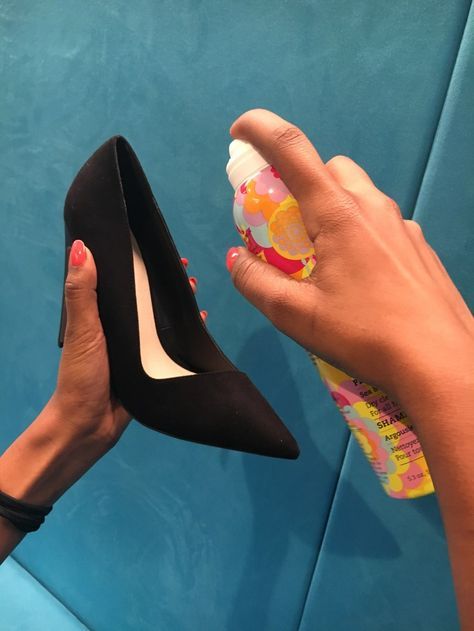 Simply rub some deodorant along the interiors. This prevents your foot from rubbing against the shoe's interior, which results in chafing and, you guessed it, blisters.
Ladies, strutting in sky-high heels and having to act like everything is right in the world is no joke. Pre-treat your high-heel crusades in these clever ways so you can focus on fashion… not limping. Sweep off your sore feet and make wearing heels a breeze.