We all have clothes to sleep in, but few of us ever go in a silky sleepwear. Creating the right sleep environment— light, temperature, and especially what you wear to bed, can make the difference for getting a good slumber. You've upgraded your bed with linen sheets, throw blankets, and decorative pillows, but have you upgraded your pajama drawer lately?
March down the runway in your jammies— luxurious, beautifully cut, extravagantly detailed. These highfashion alternatives are becoming the staple pieces for most people whether they're lounging or not. Whether you are getting ready to slip between the sheets for some shut-eye, some romance, or some binge watching, jammies are the ones to do it in.
Stock on some of the softest and cutest pajamas ahead for a cozy night spent in your favorite blanket, slippers, and robe.
Cotton Top & Pajama set:
Ugh, hot and sweaty, it's miserable to wake up in a puddle of sweat. But that's not the problem with these classic sets. If there were an award for the softest pajamas, this would win every time. Made from 100% cotton, these jammers keep your body temperature on the comfortable side of the thermometer. The elastic waistband won't pinch, squeeze, or cut at your waistline or anywhere else as you stretch out on the couch. The drape is elegant— not overly baggy, but don't bind you whatsoever. You can get away with it in or out of the house and around the town, too.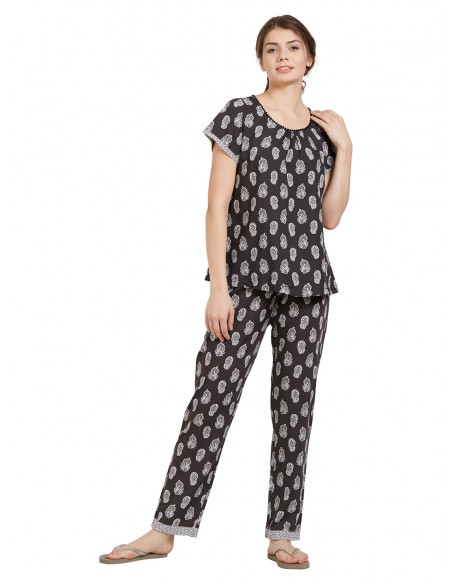 Pajama Set by SOIE. Buy Now
Flannel Pants:
Soft and fluffy flannels are perfect for chilly nights, most relaxed self-thanks to the sumptuous knit. When you slip on the soft, medium weight fabric, you will go "Ahhhh". You'll love them to be the perfect pair for that trip to the land of Nod. The flannel material is not too heavy like fleece nor too thin. It's durable enough to hold up well after several washes without any shrinking or fading or threading. The elastic waistband comes with a drawstring that lets the waist in or out as you need.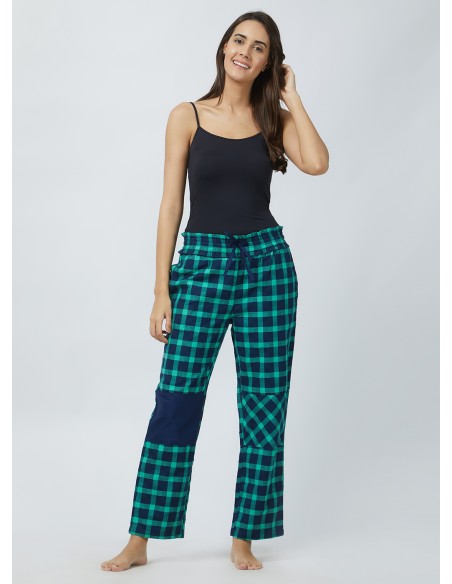 Flannels by Mystere Paris. Check 'em
Prints & Pajamas:
Sweet dreams begin with these whimsical patterns: puppies, heart patterns, polka dots, floral… and dozens of adorable prints. They are made from highly breathable, cool fabric that makes these jammies worth hitting the snooze for. The prints are crazy beautiful for lounging, sleeping, or even a quick dash to the store in summers. What more could you ask for? Fall asleep dreaming of an Italian vacay.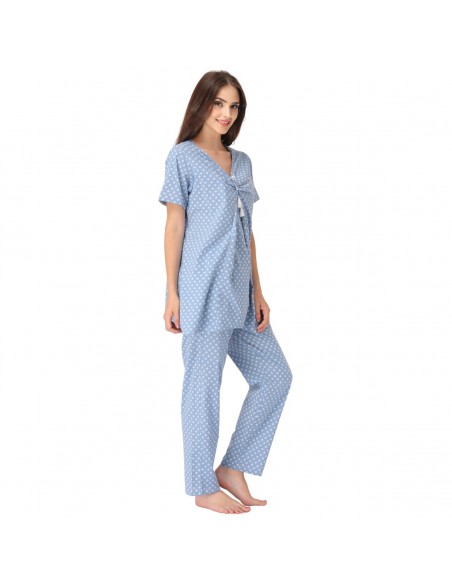 Printed Pajamas by Clovia. Find here
Silky Satin:
Is there any feeling as wonderful as the moment when you take off those constricting pants and slip into a set of oh-so-easy-on-the-skin pajamas? The satin material is as cozy as your mom's hug. The thermoregulating satin silk screams "luxury", making bed time extra special. You want to spoil someone or perhaps, pamper yourself— they are cut to fit beautifully, right down to the notched piping detail without bagging, bunching, or squeezing.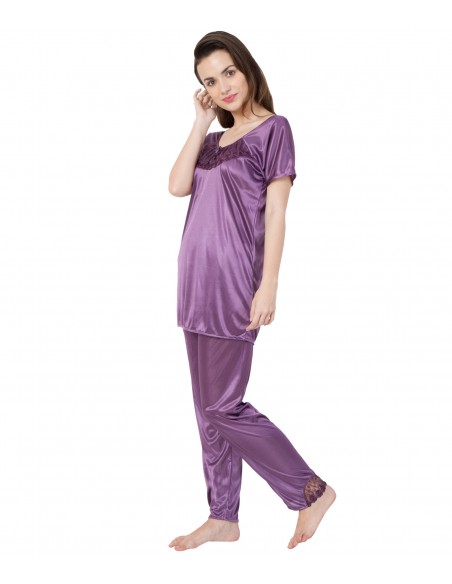 Satin Nightwear by American-Elm. Get Now
It's important to think about what you slip on before your slip in. There's nothing better than putting on a pair of comfy PJs in honor of treating yo' self at the end of a long day. So go ahead and splurge on these jayjays now. You'll be glad you did when you wake up fresh as a daisy.