Shapewear is that magical piece of clothing that tucks in and smoothens every bulge that you don't want to show the world. Celebrities wear them nearly all the time, even on the red carpet.
But contrary to popular belief, shapewear isn't necessarily meant to be worn on special occasions. You can wear them whenever you want – even at home or to work daily. It'll give you the confidence to perform better.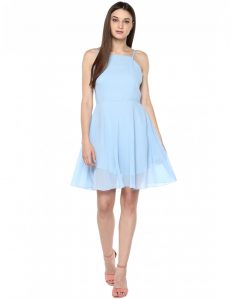 Selecting the right shapewear is no less important than selecting the right lingerie. But in recent times, there have been so many new brands and styles out in the market that it is difficult to know the quality and durability of each of them.
Fortunately, Lovzme.com is an online shopping website that has a wide variety of shapewear to suit all your needs. Leave your worries to us, we will take care of you!
But how do you decide which shapewear will work best for you? We discuss this here so that you get the best shapewear suitable for you.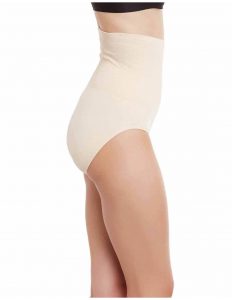 1. Choose your own size
Many women make the mistake of buying shapewear a size lower than their actual size in the hope of getting extra firmness. A lesser size is not only uncomfortable but also causes your body to bulge at places. In fact, shapewear of a lesser size can make you look bigger! If you are unsure of your size or doubt that different brands would fit differently, you can go to a store and try them on. Sit and walk around. If you feel you are comfortable, then go ahead and purchase it.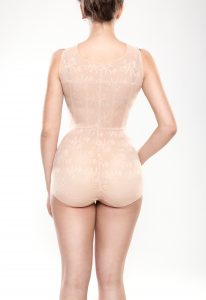 2. Select shapewear according to body shape
There are different body shapes – apple, pear, rectangular/athletic and hourglass. Find out which shape your body has as each body shape has separate and unique requirements. For example, an apple-shaped body is heavier at the top and thinner towards the hips and butt. In this case, you'll need a camisole type shapewear to smooth out your love handles and compress your chest. It will also make your body look longer. Lovzme.com has a range of shapewear suitable for all body types.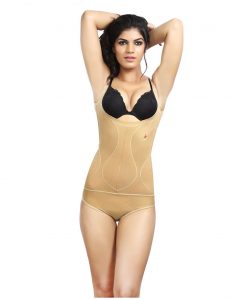 3. Select shapewear according to fabric
A simple rule while selecting shapewear is, the higher the percentage of nylon in the fabric, the more the shapewear will change according to your body shape. If the percentage is not mentioned on the packaging, you can get an idea of the amount of compression by feeling the fabric. If it is smooth and lightweight, it is more likely to be designed for minor tucks. If it is heavier, and the material denser, it is usually filled with pockets that will suck extra bulges and tuck your body into shape.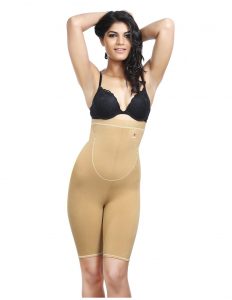 4. Choose high-waisted pieces
If you are planning to wear a fitted dress over your shapewear (and why wouldn't you?!), select shapewear that is high-waisted so that no lines show through your dress. Look for options that go up to your bra line. Some shapewear have hooks which can connect to your bra.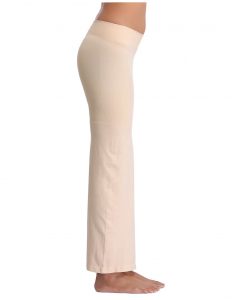 5. Choose tights or skirts with built-in shapewear
Who said legs were to be neglected? If you have toned, long legs to die for, yay! But for those who don't, try using tights and skirts with shapewear. Of course, you can opt for separate shapewear and tights, but putting two nylon fabrics touching each other might not be such a good idea. Your tights may shift to one side and there will be extra fabric around the thighs which could expose seams through your clothes. That's a complete no-no. Go for tights and skirts with built-in shapewear instead, ladies.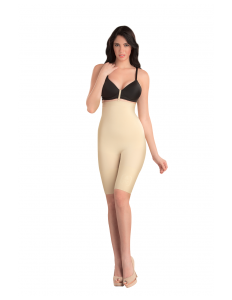 6. Choose cotton-blend shapewear
Typically, shapewear is made of nylon and spandex. Both fabrics are synthetic and do not allow your skin to breathe. It is a good thing in colder regions, but in hotter climates, it makes you sweat more and causes discomfort. Fortunately, many brands have started making shapewear, especially for summers. This shapewear is made of fabrics using cotton for breathability and microfiber for absorbing excess sweat, along with conventional nylon and spandex.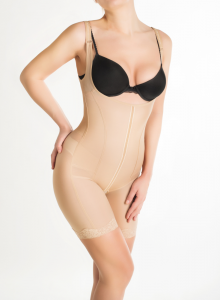 7. Choose a full bodysuit
If you wish to give your entire body a streamlined appearance, go for a full bodysuit instead of buying upper and lower pieces separately. A bodysuit gives your entire body a smooth look. There are two types of bodysuits available – one with bust coverage and one without. The one with bust coverage compresses your breasts, bringing them close to your body and giving a flattening effect as that of a sports bra. If you are not looking to alter the appearance of your breasts, you can opt for bodysuits without bust coverage. They are basically full bodysuits with the bust area cut out so that your bra can do the work of supporting your breasts.
Now that you have the list in hand, go out and get the perfect shapewear for yourself. Lovzme.com lists a wide range of shapewear too, in case you wish to shop online. We hope this guide will prove useful to you while selecting appropriate shapewear. You can thank us later!