Holi hai! The festival of colours and fun is just around the corner. And we are sure all you ladies want to celebrate Holi exactly the way the heroines in Hindi movies do. So you decide to get an impossibly white dress or a saree and learn to dance to the typical Holi songs, drink bhang and still look sexy at the end of the day. You have even taken care of your hair and your skin, so that they are not affected by the harsh chemicals.
But what about lingerie?
That's what we are here for! We will tell you how to select the right lingerie that is guaranteed to save you from any wardrobe malfunctions, and let you have as much fun as you want! Because hey! Holi comes around just once a year, right?
Get yourself a T-shirt bra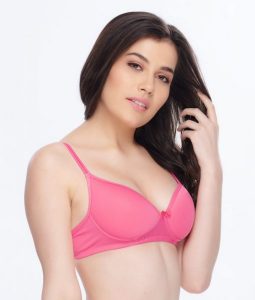 A t-shirt bra is our number one recommendation this Holi season. A T-shirt bra does everything you want a good bra to do – provides coverage, keeps your breasts close to your body and is the safest bet when it comes to wild moves. A t-shirt bra is the best option for body hugging t-shirts or tops. In fact, even if your top is loose enough, they will cling to your body once you get splashed with water. You don't have to worry about a faux pas, because there is no chance this bra will let you go. Make the t-shirt bra your best friend for this Holi season, because no matter what you do, it will support you. Literally.
Holi is all about colours, isn't it? So why should your lingerie be anything other than colourful? Let it show, we say! Why worry to going black and white when you are going be inundated with all possible colours anyway? Go for bright and bold colours – neon green, fuschia, electric blue – you get the idea. And if you are planning on wearing a white dress/kurti/shirt, there's no better way to show colour than this!
If you are uncomfortable thinking about going so bold, you can try whites in other neutral colours. They blend in with your dress or your skin colour and don't show up when you are unprepared.If you are planning to visit a pool party or even do a rain dance, we would recommend that you select panties in nude or neutral colours.A polka dot bum is a strict no-no. You can also use seamless bras or the aforementioned t-shirt bras or salwar kameez bras to go totally lines free, no worries at all.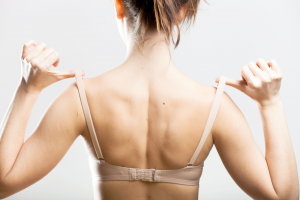 Holi is the festival where you will be indiscriminately splashed with water and you will end up dripping wet at the end of the day. Let us tell you here that wet synthetic lingerie against your skin is not a very pleasant feeling. Instead, you can opt for natural fabrics like cotton, which are great at absorption, but don't give you a clingy, suffocated feel. Another awesome fabric you can use during water fights is microfiber. It is so great at absorption, you won't feel wet even after a whole bucket of water has been emptied on your head.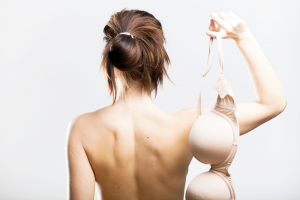 Holi is not only about colours. It about water too – lots and lots of it. A nip show is the last thing you should be worried about while doing a rain dance. Go for a padded bra. Even if you are the type who never wears padded bras, you can choose ones with light padding. Padded bras keep your girls contained and help you avoid potential embarrassment by nip shows or getting too wet so you can see through your bra.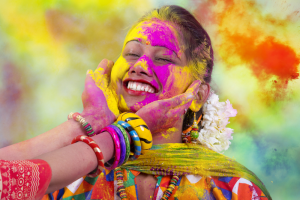 Do you feel your dress is too thin and will become totally see through once water gets on it? Try adding an extra layer of protection using a camisole. A camisole covers all that you need to be covered, even after repeated water sprays. So that you can get mad at the Holi party, and not worry about what's showing. And you can go colorful with a camisole too! Who says wearing a camisole must be boring and drab? Grab a colored one and go all out!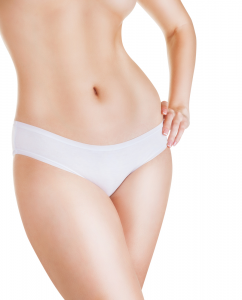 Panty lines are bad news. If you are wearing your regular underwear, panty lines are bound to appear at the first splash of water. As your clothes start clinging to your body more and more, these lines can become really embarrassing. So what you can do is, you can select panties with laser cut edges.
This way, you can ensure no lines are showing. At least, the lines you don't want displayed to others.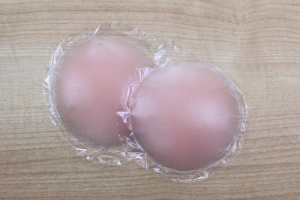 In case you have left things till the last minute (which we totally understand) and haven't gone shopping for a padded bra, get your nipple concealers out. Also known as petals, they are worn inside your bra cups and press down on those perked up nipples that have come to look what's happening outside during a water fight. You can use nipple stickers or petals made or silicone that are both awesome and reusable. Secret tip: You can use sticking tape too, but we won't recommend it if you can't stand the pain while taking it off.
Holi is a festival where you want to wear new clothes (and lingerie), but we absolutely do not recommend it. Because whatever you wear that day is going to turn into a rag cloth for your parents to clean the home or the vehicle. Dig out the oldest lingerie you can get your hands on, and wear it (provided it fits, of course!) Trust us when we say that it will be probably the last time you see them!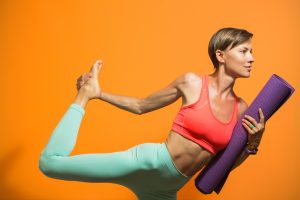 Holi is a high energy festival. Load of jumping, dancing, running is involved. We really want you to enjoy it to the fullest. There's no reason why you can't enjoy and be comfortable as well. So please take our advice when we tell you to avoid underwire bras. They are super uncomfortable, and with so much movement, will cause more discomfort, which you absolutely don't want on Holi. The bra you wear should not restrict your movement, right? You also need more support. Select bras with a broad waist band for great breast support and wider shoulder straps (preferably with padding), so that you are not uncomfortably conscious of them throughout the day. Let your lingerie take you forward, not hold you back.
Okay. All set? Now there's no stopping you from becoming the ultimate Holi diva! Move over, Deepika Padukone! We are here!