Summer is just the time to bare those big brawny arms. These are the days when your tank tops become your best friends. Although some have that schlubby thing going on when it comes to sporting your vest, they do look kinda cool, so we give 'em a thumbs up. Wear vests if you have 'love handles' to handle. They also absorb sweat and give the upper body its shape. But be warned: there are few moves you need to complete before pulling off your vests to avoid looking like white trash.
Showing your skin: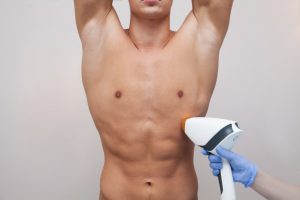 We like those that bare some skin, but spotting shoulder strays is a problem. So before donning a vest, rid your biceps of every goddamn follicle that pops up in places they are not wanted. Start with a crew-neck vest to hide the stuff under the fabric, if you're not as excited about your chest hair. Now that you are planning to wear a tank top, pay much attention to trimming the bush in your pits. You should stop by your barber to clean up encroaching neck hair/neckbeard, which can make a man look all sorts of messy.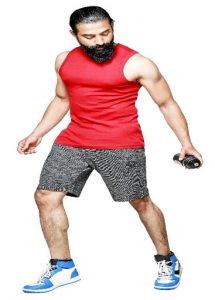 Summer bright spot:
It's that time of the year when we want to wear something breezy cooling, lighter, soft fabric, and slouch-fit. It should not hug your torso tightly and the arm holes should hug, but not suffocate your shoulders. This will help keep your sweat from showing up in big pools. And no peeking moobs— ever.
Occasional calls: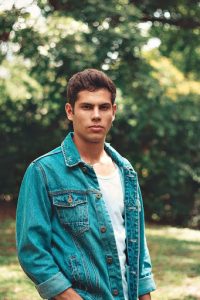 Don't wear a vest anywhere, save that business for extremely casual, water-adjacent places. Taking this summer staple into the bar? Ramp up your rakish appeal even more– pair it with an unbuttoned dress shirt for a James Bond vibe every girl's crazy 'bout. Pair a crisp white vest with linen cotton trousers, go nipple-proof with a heavier fabric that adds more depth and texture. Vests are great for placing under light jackets, blazers, and over shirts. For a throwback punk look, team up with black and white checkerboard shorts. Gym-rat? Bring some boxier cut to the gym-dude kinda look.
Key Commandments for NOT looking like a fool:


Never tuck in a tank top

Colour is something that you can play around and have fun. You can never go wrong with the whites, the greys, the blacks. But experiment, bring some colour in your summer wardrobe.

The fitted tank top when worn outside the house requires confidence in a non-arrogant/gym-dude kind of way. Pair it with cotton trousers and finish it off with boat shoes or flat moccasins. You can also place it underneath knitwear, a blazer, jacket, or even a shirt.

A laid-back pairing of a tank top and black sweatpants is a practical illustration of comfort when it comes to styling.

Team a tank with khaki chinos for a casual look with an edgy twist.

Donning a tank with light blue or black jeans couldn't possibly come across as anything other than devastatingly dapper.

Team a tank with black shorts for a more relaxed take.

"I'm a big guy, can I wear a tank top and still look good?" You ask. Look, I get it. Don't go too crazy with it. Make sure you get the sporty material. It'll look awesome on the panda body of yours.
Prepare yourself by making some grooming adjustments to take your tank top dressing to the next level and you might get a kick out. Because when it comes to style, jokes should be left to your conversation rather than your closet. Unleash your inner playboy with these soft skin slip-ons and get noticed.